Clergy Changes ~ November 30, 2020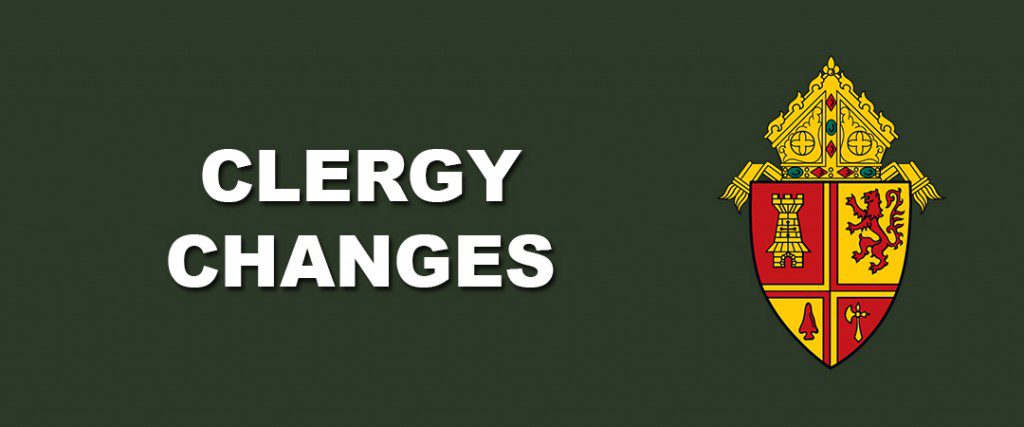 Most Reverend Gregory Parkes, Bishop of St. Petersburg, announces the following clergy changes, effective January 1, 2021:

APPOINTMENTS
Reverend Bradley Reed, from Parochial Vicar of St. Cecelia Parish, Clearwater to Parochial Vicar of Nativity Parish, Brandon.

Reverend Dayan Machado, from Pastor of St. Rita Parish, Dade City to the Pastoral Center, St. Petersburg, with residence at Our Lady of the Rosary Parish, Land O' Lakes.

RELIEVING
Reverend Jonathan Stephanz, from Chaplain of Clearwater Central Catholic High School, continuing as Parochial Vicar of Holy Family Parish, St. Petersburg.