Dunedin Vice Mayor, Visits Our Lady of Lourdes Catholic School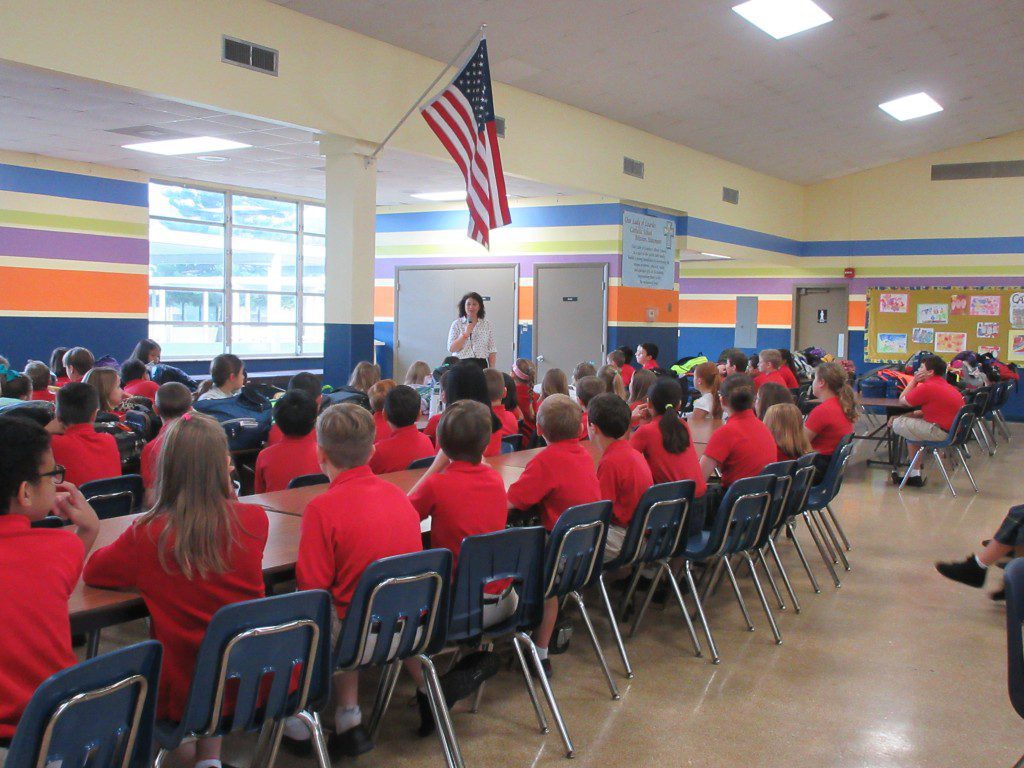 On Wednesday, February 3rd, students along with teachers welcomed the Vice Mayor of Dunedin, Heather Gracy in conjunction with Catholic Schools Week! The excitement and anticipation was palpable as the student body, led by National Junior Honor Society members, participated in a prayer service and flag raising ceremony accompanied by several patriotic songs sung by the school's choir.
"We are excited to welcome our local dignitaries as we celebrate National Catholic Schools Week." Darrell W. Fulford, Principal
Our Lady of Lourdes Catholic School, as part of the parish faith family, builds a strong foundation by developing the unique, academic, physical, social, and spiritual gifts of its students, empowering them to live the mission of Jesus.