Encounter – January 20, 2021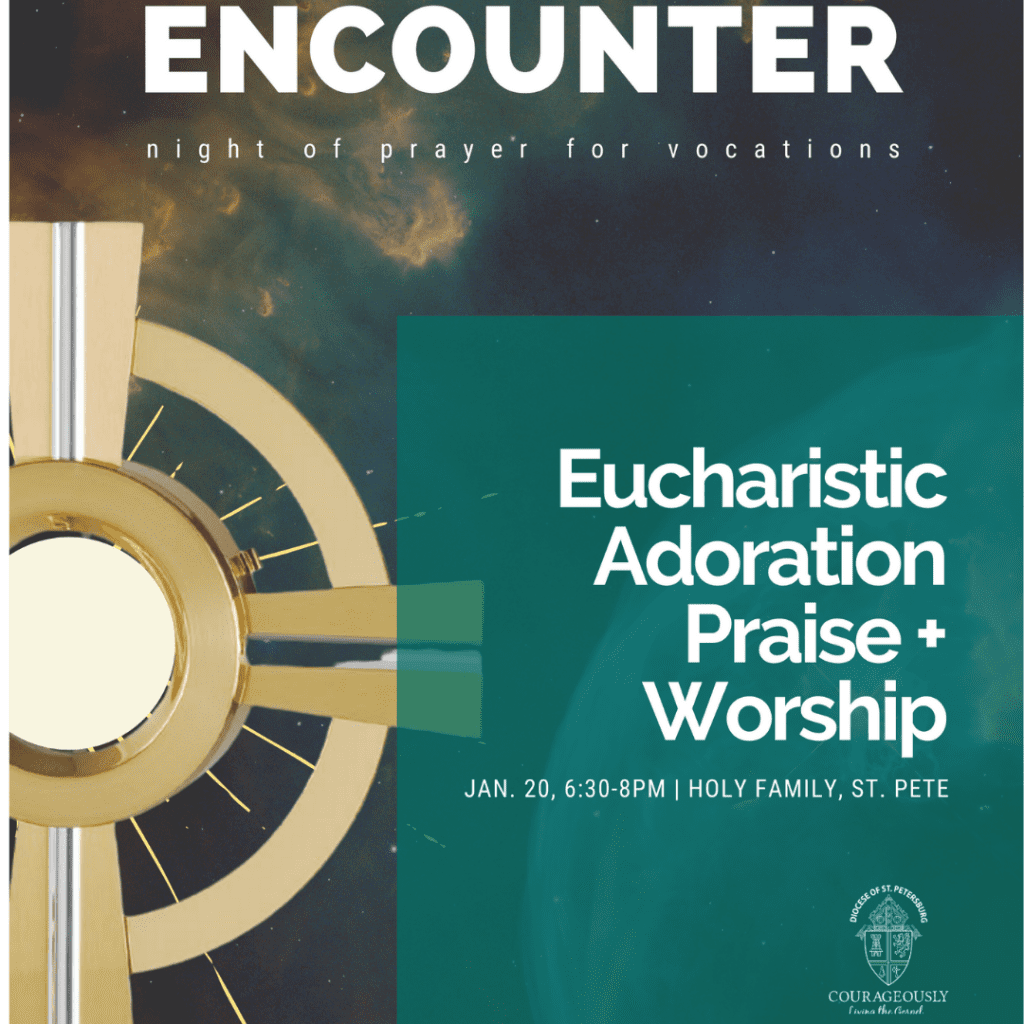 The Office of Vocations and the Office of Youth and Young Adult Ministry are hosting Encounter, a night of prayer for Vocations with Eucharistic Exposition, Praise and Worship on Wednesday, January 20, 2021 at 6:30 pm, Holy Family Catholic Church (200 78th Avenue NE, St. Petersburg).
All are welcome and invited to attend.  This is a great opportunity for families, youth ministries and young adults.