Execution Scheduled for October 29, 2015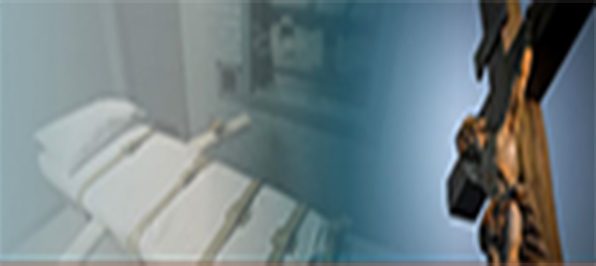 Jerry Correll is scheduled for execution at 6:00 p.m. on Thursday, October 29 for the 1985 murders of Susan Correll, Tuesday Correll, Mary Lou Hines and Marybeth Jones. Mr. Correll deserves punishment for his crimes, but imposing a sentence of death as a consequence of killing only perpetuates a cycle of violence. In echoing Pope Francis' call for an end to the use of the death penalty in his address to a joint session of Congress, we call on Governor Scott and all leaders to recognize that "a just and necessary punishment must never exclude the dimension of hope". Spending the remainder of one's life in prison is a severe punishment, which allows for the prospect of conversion for the sinner and the opportunity to forgive the aggressor's wrongdoings.
Please join us in person or spiritually via prayer to pray for the condemned, his victims and their families. We also pray for all of the victims of violent crimes and their families, for people on death row awaiting execution, and for the end of the use of the death penalty.
A prayer vigil will be held at Our Lady of Fatima Parish (550 S US Highway 41, Inverness, FL 34450) at 5:30 p.m. on Thursday, October 29.
Spirit FM 90.5 will be praying on air on October 29 beginning at 5:50 pm. Spirit FM is also available online at (www.spiritfm905.com).
Please contact Gov. Scott at The Capitol, 400 S. Monroe St., Tallahassee, Florida 32399 or email: Rick.Scott@eog.myflorida.com to request that his execution be commuted to life in prison without parole.
Let us support the sacredness of all human life and stop this cycle of violence. Please pray for Jerry Correll, for the victims of his crime and their families, and for an end to the death penalty.