Friends of the Seminary Virtual Event – October 23, 2020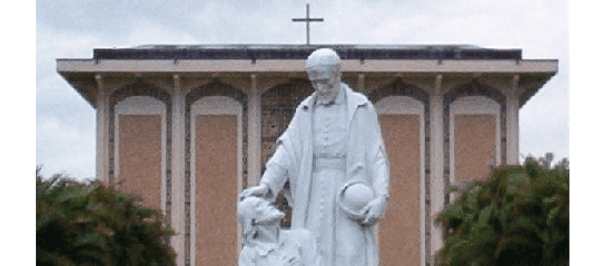 St. Vincent de Paul Regional Seminary is hosting a special virtual Friends of the Seminary (FOS) to benefit the seminary. This special virtual event will include several elements. Beginning with a live link to Mass from St. Vincent Chapel, with the homilist this year being former Rector, Bishop David L. Toups of the Diocese of Beaumont, Texas, then followed by an online auction of varied and beautiful items.
Participants will also hear from our Acting Rector/President Fr. Alfredo I. Hernández and hopeful messages from some of our seminarians. The Seminary hopes that these different elements will combine to let everyone experience some of the spirit of our FOS dinners, even if in a very different way.
All the action will be at: https://www.svdp.edu/FRIENDS2020 starting on October 22 with the opening of the Auction.
Donations can be made now at https://www.svdp.edu/FRIENDS2020 or by phone at 561-732-4424.