Mary Menchen and Dawn Trendly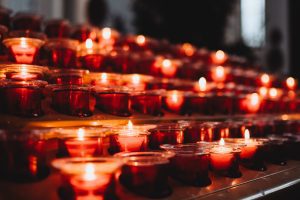 The Diaconate Office has received word of the passing of Mrs. Mary Menchen and Ms. Dawn Trendly, mother and aunt of Deacon Mike Menchen from St. Mary, Our Lady of Grace Parish in St. Petersburg, both in Cincinnati.
Expressions of Sympathy may be sent to the Menchen Family in care of St. Mary, Our Lady of Grace, 515 4th Street South, St. Petersburg, FL 33701.
Please keep Deacon Menchen and his family in your thoughts and prayers during this difficult time.
++++
May their souls and the souls of all the faithful departed,
by the Grace of God, rest in peace!