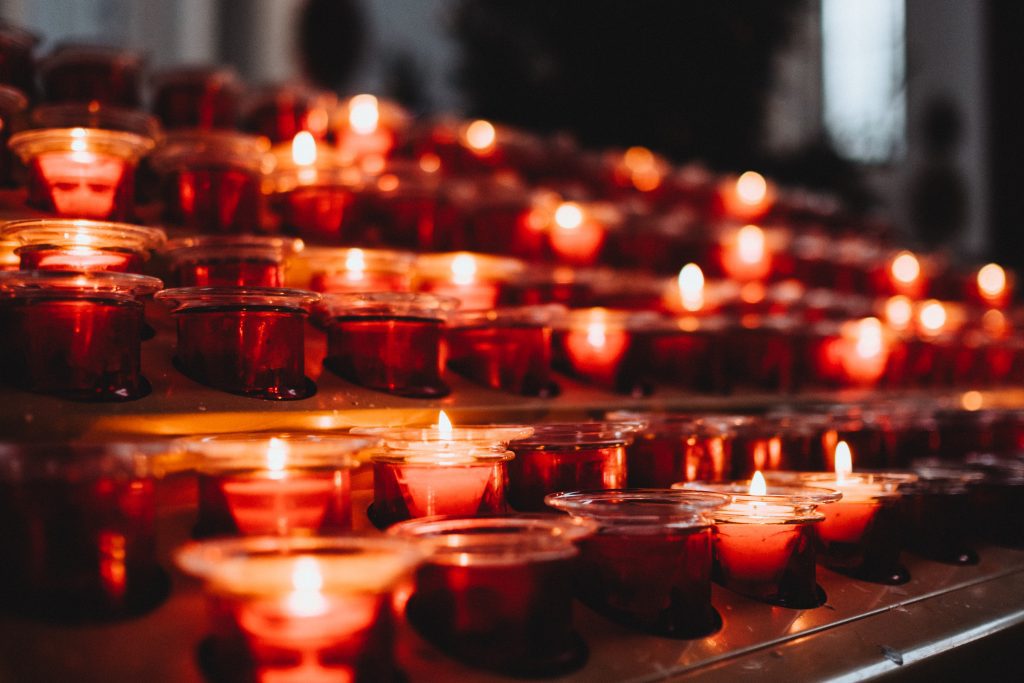 The Chancellor's Office has been informed that Monsignor John F. Neff, 87, a retired priest of the Diocese of St. Petersburg, passed away in the Lord on Wednesday afternoon, January 20, 2021, at St. Anthony's Hospital, St. Petersburg.
John Francis Neff was born in Cairo, Illinois on May 21, 1933, to Herbert and Cecelia Neff. Having later moved to Florida with his family, he graduated from St. Mary High School, Miami in 1951. He received a Bachelor of Arts degree from St. Bernard College, Cullman, Alabama (later Southern Benedictine College) in 1956. After graduation, he entered St. John Seminary, in Brighton, Massachusetts. Upon completion of his studies, he was ordained to the priesthood by Bishop Coleman Carroll on February 6, 1960 for the (then) Diocese of Miami. Monsignor Neff would later continue his education during the summers to earn a Master of Education degree from the University of Florida, Gainesville in 1967.
In the early years of his priesthood, Monsignor Neff served as Assistant Pastor (Parochial Vicar) of St. Rose of Lima Parish, Miami Shores (1960-1961), Sacred Heart Parish, Lake Worth (1961-1963), St. Francis of Assisi Parish, Riviera Beach (1963-1964) and St. Edward Parish, Palm Beach (1964- 1965). During this time, he also taught Religion at Cardinal Newman High School, West Palm Beach (1963-1965). In 1965, he was appointed as Administrator of St. Cecelia Parish, Fort Myers, a role in which he served for three years before being named Pastor of the same parish, where he remained until 1982. He also served as Supervising Principal and later as Pastor and Religion Instructor at Bishop Verot High School, Fort Myers, from 1965 to 1982. Upon the establishment of the Diocese of St. Petersburg in 1968, Monsignor Neff was automatically incardinated as a priest of our Diocese.
From Fort Myers, Monsignor Neff moved to Holiday, where he was assigned as Pastor of St. Vincent de Paul Parish, from 1982 to 1990. On February 3, 1989, Pope John Paul II bestowed upon Monsignor Neff the honorary title of Prelate of Honor ("Monsignor"), at the request of Bishop W. Thomas Larkin.
In 1990, Monsignor Neff was appointed Pastor of St. Paul Parish, St. Petersburg, and in 1996 was appointed as Pastor of St. Paul Parish, Tampa, where he remained until his retirement in 2002.
In addition to his parish and school assignments, Monsignor Neff also served as Chaplain of the Junior Catholic Daughters of America, Spiritual Moderator of the Diocesan Council of Catholic Women (West Coast of Florida), Scout Chaplain, Tribunal Advocate, Vicar Forane, member of the College of Consultors, member of the Clergy Personnel Board and Permanent Diaconate Advisory Board, Vicar for Clergy, Chair of the Incardination Committee and member of the Presbyteral Council.
In 2004, Monsignor Neff moved to Mount Dora, to be closer to his family. He continued to serve the people of God by providing assistance at the Basilica of the National Shrine of Mary, Queen of the Universe, Orlando, and later at St. Mary of the Lakes Parish, Eustis. For his many years of ministry to the Church in Florida, the priests of our Diocese honored him with the Father Luis de Cancer Distinguished Priestly Service Award in 2006.
Upon returning to the Diocese of St. Petersburg in 2018, Monsignor Neff was a resident of Bon Secours Place, St. Petersburg until his death.
He was preceded in death by his parents, Herbert and Cecelia, and his nephew, John. Surviving family members include his brother, Herbert (Marlene) Neff, his niece Maryann (Joseph) Lewis, and nephews Herbert and Joseph Neff.
All funeral services will be held on Wednesday, January 27, 2021, at the Cathedral of St. Jude the Apostle, 5815 5th Avenue N., St. Petersburg. A viewing of the body will take place from 10:00 to 11:00 a.m., followed by a Funeral Mass at 11:00 a.m. Bishop Gregory Parkes will be the principal celebrant.
Clergy wishing to vest are encouraged to bring an alb and white stole.
Burial will follow at Calvary Catholic Cemetery, 5233 118th Avenue N., Clearwater.
For those unable to attend in person, the Funeral Mass will be broadcast via livestream video on the Cathedral website: https://stjudesp.org/livestream-mass/.
Expressions of sympathy may be sent to the family of Msgr. John Neff c/o Mr. Herbert Neff, 6042 Spring Creek Ct., Mount Dora, FL 32757.
Please keep Monsignor Neff's family members and loved ones in your kind thoughts and prayers during this difficult time.
Well done, good and faithful servant […] Come, share your master's joy" (Matthew 25:21).