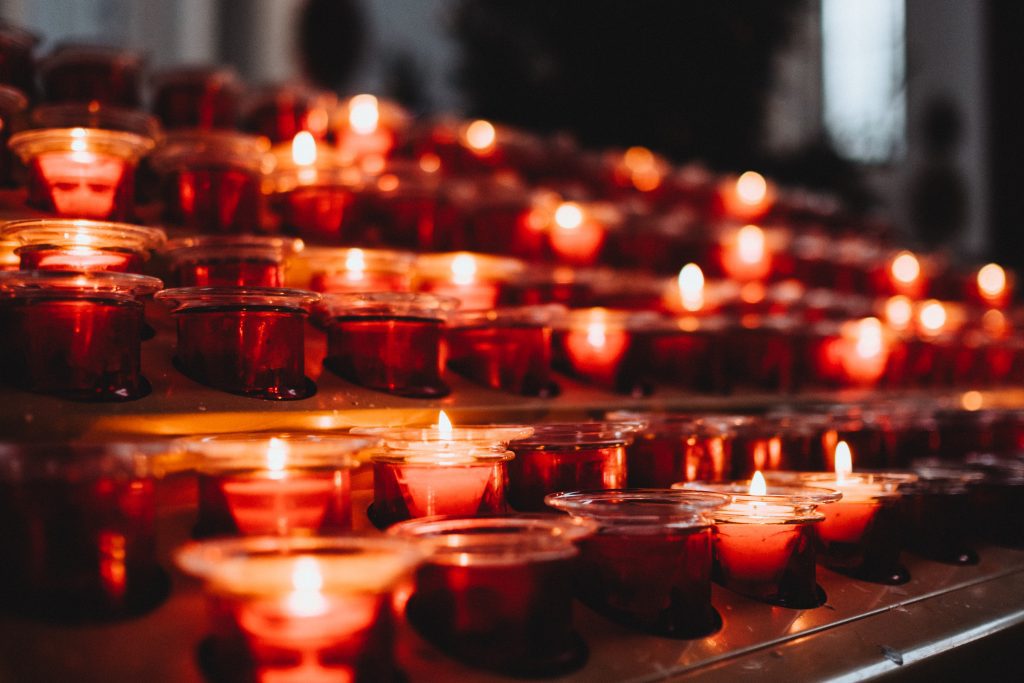 Word reached the Chancellor's Office that Mr. Joseph Grimaudo, age 90, passed away on July 21, 2022. Mr. Grimaudo was the father of Annette Tremante, who is the Director of Faith Formation at Our Lady of Fatima Parish, Inverness.

Please keep Annette and her family in your thoughts and prayers during this difficult time.

He arrived in Florida in the early 80's and was a banker and a business owner. He purchased "The Godfathers Pizza & subs restaurant across from the church with his wife who passed away in 2003. He sold the business and several years later Annette and her husband, Rico, opened Enrico's in the same building where he helped out. They catered many meals for the clergy within the Northern Deanery. Mr. Grimaudo was a man of deep faith. As a testament to his faith and the impact that it had on his family, his grandson, who was named after him has been studying to be a Deacon for our Diocese. Joe was a dedicated parishioner and a former employee of Our Lady of Fatima. He was our Sacristan until he retired three years ago. He served on the parish advisory council, parish finance council, member of our Knights council 6391, 4th degree, past grand knight, and countless other ministries. He served at many masses under Bishop Lynch who always greeted him warmly because Joe was a mainstay at most Eucharistic Celebrations. He received the St. Jude Medal from Bishop Lynch. The funeral Mass will be on Friday, July 29th at 11:00 AM. Expressions of sympathy can be sent to his daughter Annette Tremante at Our Lady of Fatima Parish, 550 US Hwy 41, Inverness, FL 34450.

++++++
May his soul and the souls of all the faithful
departed, by the mercy of God, rest in peace!