National Vocation Awareness Week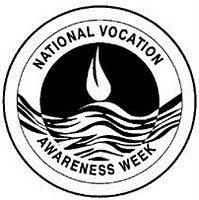 National Vocation Awareness Week is November 4-10, 2018.
The theme for this year is Building a Vocation Culture in Today's Church.
Here are some resources for parishes to use, more are available online (see link below).
Prayers of the Faithful:
For young people in our community that they may respond generously with open hearts and willing spirits if the Lord calls them to the priesthood, diaconate, or consecrated life.  We pray to the Lord …
For men and women to be open to God's call to spread the Good News of Jesus Christ as priests, deacons, or consecrated persons.  We pray to the Lord …
There are resources available online through Vianney Vocations.  Click here for resources.
Catechetical resources are available for all grade levels, preschool through young adult.
If you have any questions, you may call Heidi Varley in the Office of Vocations at (727) 345-3452.