Obituaries ~ April 17, 2017

Let us keep the souls and the families of the faithful departed in our prayers:
Monsignor Francis X. Barrett
Monsignor Barrett, 91, a retired priest of the Diocese of Allentown, passed away in the Lord on Friday, April 7, 2017, following nearly 62 years of priestly ministry.  He served in the U.S. Navy during World War II and later earned degrees in chemistry and education.  During much of his active ministry in Pennsylvania, Monsignor Barrett worked as a teacher and later, as administrator of Catholic schools, including a term as Superintendent of Catholic Schools for the Diocese of Allentown.
Following his retirement in 1998, he moved to the Diocese of St. Petersburg, where he often provided assistance to Light of Christ Parish, until moving permanently to his native Pennsylvania.
A Funeral Mass will take place on Tuesday, April 18, at the holy Guardian Angels Catholic Church, in Reading, Pennsylvania.  Entombment with military honors will follow in Gethsemane Cemetery, in Laureldale, Pennsylvania.
---
Reverend Charles J. Strelick, J.C.L.
Father Strelick, 87, a retired priest of the Diocese of Marquette, also passed away on Friday, April 7, 2017.  He was ordained to the priesthood in 1956, after which he earned his Licentiate in Canon Law and served as Judicial Vicar and co-Chancellor for the Marquette Diocese, in addition to numerous parish assignments.
Father Strelick retired from full-time ministry in 1995, after which he moved to Spring Hill, Florida, where he provided assistance to St. Frances Xavier Cabrini Parish and other parishes throughout Hernando County.
A Funeral Mass will be held on Wednesday, April 19, at St. Mary and St. Joseph Catholic Church, in Iron Mountain, Michigan, with burial immediately following in nearby Cemetery Park.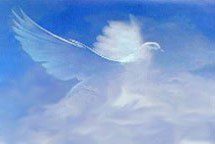 May their souls and the souls of all the faithful departed,
through the mercy of God, rest in peace.