Obituaries ~ July 5, 2017

Let us keep the souls and the families of the faithful departed in our prayers:
Rev. Msgr. Janusz Burzawa
We were saddened to learn of the sudden passing of Monsignor Janusz Burzawa, Administrator of Mercy of God Polish Mission since 1998.  Additional biographical and funeral information can be accessed by clicking on the link below.
Announcement (pdf)
---
Rev. Richard M. Cressman, SDB
Birth:   August 15, 1928
Religious Profession:   September 1, 1974
Ordination to Priesthood:   May 24, 1980
Death:   July 3, 2017
The Salesians of Don Bosco of Mary Help of Christians Center sadly announce to all of you the passing of Father Richard M. Cressman, SDB on Monday, July 3, 2017. Fr. Cressman had been residing at the Salesian retirement home on the premises of Mary Help for the last three years. He was tutoring students in math at the new Cristo Rey Tampa High School at Mary Help before succumbing to cancer this morning.
Visitation will be held at Mary Help of Christians Church in Tampa, FL on Wednesday, July 5, 2017 from 4:00 pm to 9:00 pm, with prayer and rosary at 7:30 pm.
Mary Help of Christians Church
6400 East Chelsea Street
Tampa, Florida 33610
(813) 626-6191
The Mass of the Resurrection will be celebrated the next morning, on Thursday, July 6, 2017 at 11:00 am in the church.
---
Rev. Stanislaus Widomski, O.F.M
Father Stanislaus Widomski, O.F.M, who served in Japan for 48 years, died April 2 at Holy Name Friary in Ringwood, N.J. He was 89.
Father Widomski was stationed in Japan, 1963-2011.  He resided at St. Anthony Friary, St. Petersburg, from 2011 to 2015.
Born in Erie, Pa., he entered the Franciscans' Holy Name Province at St. Joseph Seraphic Seminary in Callicoon in 1954 and professed final vows in 1960. He was ordained in 1962. Father Widomski, who served in the U.S. Army in Korea and Japan, received a bachelor's degree in accounting from Gannon College in Erie.
His brothers, Stanley and Chester, survive him.
A Funeral Mass was offered April 6 at St. Bonaventure Church in Allegany, followed by burial at St. Bonaventure Cemetery.
---
Mrs. Joyce Miller
Mrs. Miller, mother of Father Mike Smith, Pastor of Corpus Christi Parish, Temple Terrace and Director of the USF Catholic Student Center, passed away in the Lord late Friday, June 23, 2017.  She was a faithful parishioner of Blessed Sacrament Parish, Tampa, since being received into the full communion of the Catholic faith in 1999.
Funeral services were held on Friday, June 30, 2017.  All services took place at Corpus Christi Catholic Church, 9715 N. 56th Street, Temple Terrace.
Expressions of sympathy may be sent to Father Michael Smith at Corpus Christi Catholic Church, at the above address.
---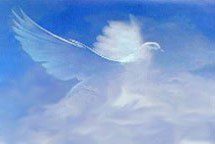 Eternal rest grant unto them, O Lord, and let perpetual light
shine about them and may they rest in peace. Amen.