Let us keep the souls and the families of the faithful departed in our prayers:

Mrs. Joan Velott
The Diaconate Office has received word of the passing on Monday July 2, 2018 of Mrs. Joan Velott, wife of Deacon Pete Velott from All Saint's Parish in Clearwater; she was 86.
The Funeral Mass was held on Monday, July 9, 2018 at All Saints Catholic Church. Expressions of sympathy for Deacon Pete and the Velott family may be sent to the parish (2801 Curlew Rd., Clearwater, FL 33761)
Please keep Deacon Pete and the Velott family close in thought and prayer at this most difficult time.
---
Mrs. Hellen Iregi
The Chancellor's Office received word that Mrs. Hellen Iregi, 66, mother of Reverend George Iregi, former Parochial Administrator of Most Holy Name of Jesus Parish, Gulfport, passed away in the Lord on Saturday, July 7, 2018, following a battle with chronic leukemia.  Earlier this year, Mrs. Iregi and her husband traveled to our diocese in order to visit their son, Father Iregi and his sister, Phylomen, who resides in Pinellas Park.
Mrs. Iregi was preceded in death by her daughter, Josephine Wangoi.  She is survived by her husband, Michael Iregi, along with one son, Father George Iregi and three daughters: Jane Wangoi, Phylomen Wanjiru and Sarah Habiba, along with several grandchildren and great-grandchildren.
A Funeral Mass was held in her home parish, followed by burial in her home town of Chebarus, Kenya.
Expressions of sympathy may be sent to Rev. George Iregi, P.O. Box 795142, Dallas, TX  75379-5142.
Please keep Father Iregi and his family members in your kind thoughts and prayers following their recent loss.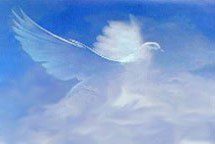 May their souls and the souls of all the faithful departed
through the mercy of God rest in eternal peace!