Obituaries ~ July 2, 2018 -Updated
Reverend Carl A. Last
September 8, 1942 – June 30, 2018

We sadly report the passing of Reverend Carl A. Last, age 75, a retired priest of the Archdiocese of Milwaukee.  He passed away on Saturday, June 30, 2018 at Pepin Heart Institute, Tampa.  (more…)
---
(Posted June 26, 2018) Updated July 5, 2018
Reverend Kevin J. Scallon, C.M.
June 14, 1935 – June 25, 2018

We received word of the sudden passing of Reverend Kevin J. Scallon, C.M., 83, a member of the Vincentian Community, Ireland and founder of the St. Vincent Ministry to Priests.  He passed away in the Lord on Sunday, June 24, 2018 Monday, June 25, 2018.
Father Scallon entered the seminary in 1953.  He was ordained to the priesthood on May 27, 1961.  In 1976, Father Scallon started "Intercession for Priests," a movement to pray for the spiritual and pastoral renewal of the ordained ministry in the Catholic Church.  He worked with Sister Briege McKenna, of the Sisters of St. Clare, to minister to priests and lay people across the globe. He frequently ministered at the House of Prayer in Clearwater.
He was preceded in death by parents John James and Catherine (McGoldrick) Scallon.
Local Funeral Rites will take place at St. Ignatius of Antioch Parish, 715 E. Orange St., Tarpon Springs, FL 34689, as follows:
Friday, June 29 
2:00 PM           Visitation at the Church
3:00 PM           Requiem Mass, Main Celebrant, Very Reverend Paschal Scallon, C.M., Provincial Superior, Vincentians of the Ireland Province,  and Father Kevin's nephew
Priests wishing to concelebrate, please bring your alb and white stole.
Expressions of sympathy may be sent to:
Intercession for Priests
P.O. Box 1559
Palm Harbor, FL 34682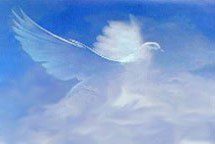 May their souls and the souls of all the faithful departed
through the mercy of God rest in eternal peace!