Responding to God's Extraordinary Call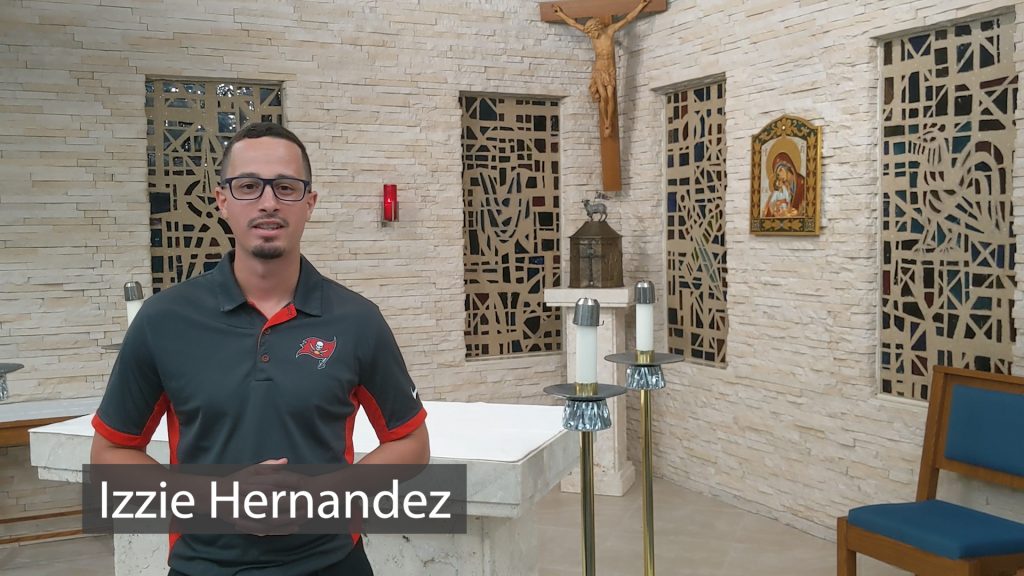 "Just give it a year." These are the words that Israel "Izzie" Hernandez clearly heard the Lord speak to him during Eucharistic Adoration the summer after he graduated from the University of South Florida with a bachelor's degree in Business Marketing.
"Before I started thinking about priesthood, all I wanted was to find a good job and to continue to give back to the youth at my parish," said Hernandez, who was a volunteer with Life Teen at Our Lady of the Rosary Parish in Land O' Lakes. "I probably would have even taken over my uncle's carpet cleaning business. However, those were not the plans God intended for me."
Just a few weeks after that prayer experience at Adoration, Hernandez entered the seminary. When he completed that first year of discernment, he was still unsure about his next steps. Then, he attended a summer program at the Institute for Priestly Formation in Omaha, Nebraska. While there, he heard the Lord speak to him again, "Give it one more year." Hernandez trusted the Lord and returned to seminary for another year.
Now, he is just days away from being ordained a transitional deacon on April 25 at 11:00 a.m. (Watch the livestream here: facebook.com/svdpsem or http://svdp.edu/live. Also, click here to watch a video of Izzie inviting the community to the livestream of his ordination and thanking everyone for their prayers and support!)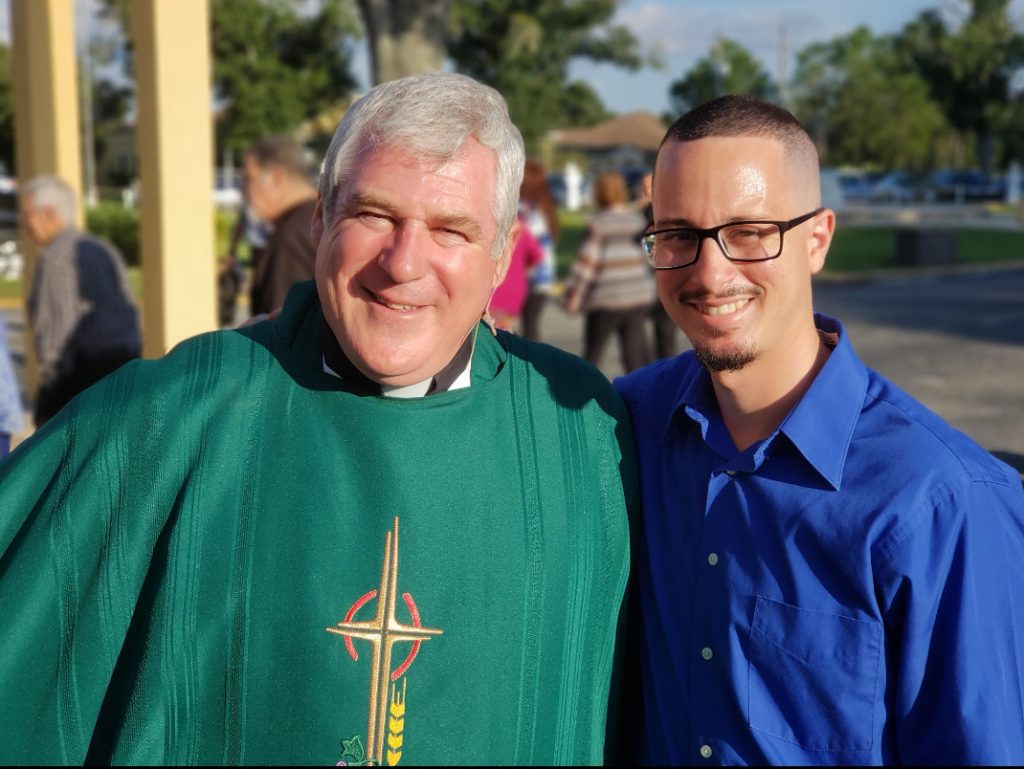 "Answering God's call to the priesthood took a lot of courage," recalled Hernandez, who was raised as a cradle Catholic, the youngest of three children in a Puerto Rican family. He attended youth group, was an altar server, loved playing sports and still does.
"Entering seminary was not an easy decision, but through great support over the years, from all my family, including my father and sister who originally weren't on board, has made this journey that much more fruitful. I have been extremely blessed!"
As he prepares to follow in the priesthood of Jesus Christ, he hopes to bring God's love to others. He says all of us are called to be transformed by the mercy and love of Christ.
"The most important thing to keep in mind is that God loves you. This should be one's motivation when they wake up in the morning; to know of God's love for them and to think of how they are going to respond to that love," said Hernandez.
Being ordained in the midst of a pandemic means Hernandez is responding to God's love each day differently than he expected. It is a challenge, but he believes that God is still with us and working through us.
"We can't do anything outside of what God has called us to do. Right now, today, I am called to intercede for the world. This means, my prayer is the most important and powerful thing I can do for the world. This is so ordinary, prayer, but it is how God is calling me, during this pandemic to be extraordinary," said Hernandez.