Retired Principal Impacts Many Lives with Her Generosity and Faith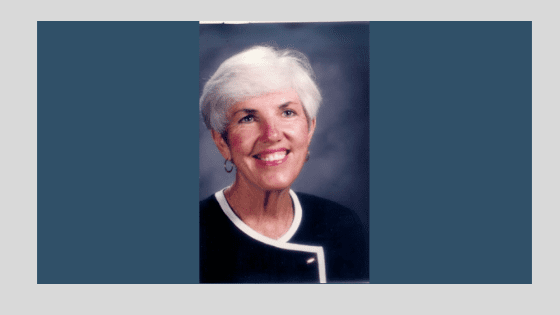 Janice Metz of St. Cecelia Parish in Clearwater is leading by example. She believes that the Church must proactively invite all to encounter the love and mercy of Jesus Christ and offer a warm welcome.
"It is so important to look for opportunities to invite people to our Church and really make them welcome," said Metz, a parishioner of St. Cecelia's since 1985. "Many of us live at a fast-moving pace and it is good just to take time and listen to those who are lonely, have problems, and need a connection to Jesus."
Metz, who serves on the parish Pastoral Council, has been instrumental in implementing the parish's Courageously Living the Gospel initiative. As a team they have planned special events for the community, including a parish family picnic and a Welcome Breakfast for new parishioners. These opportunities for families to meet and deepen relationships not only strengthen the community but can inspire a deeper faith as well. In fact, it was at a Welcome Breakfast that Metz was introduced to a woman who told her she was interested in becoming Catholic and asked Metz to be her sponsor.
"I truly am moved by her desire to learn everything she can about the faith," said Metz. "She is so excited that it has helped me appreciate more fully some of the things about my faith which I take for granted."
Metz is no stranger to helping people learn about their faith. For over 30 years, Metz worked in Catholic education serving as a teacher in grades 4-8 and as assistant principal at St. Cecelia Interparochial School and as principal at Our Lady of Lourdes Catholic School in Dunedin. Even in retirement, Metz mentored two principals at local Catholic schools and continues to tutor elementary and high school students.
"Education provides me with a chance to combine my religious beliefs with my love of teaching. My faith and love of God was woven into all of my teaching responsibilities," remembered Metz. "My main goal was to help the students keep Jesus at the center of their lives. I truly believed it was a gift to work in Catholic education."
In addition to her work on the Parish Council, tutoring, serving as a lector and extraordinary minister of Holy Communion, and the occasional tennis game, these days Metz can also be found participating in F.A.S.T, a justice ministry, which stands for Faith and Action for Strength Together. This organization of 41 churches of all faiths, works together to tackle problems in the community.
"F.A.S.T. allows me to give a voice to those in the community who usually have no voice. It helps me remember that we all are our brother's keeper," said Metz, who explained that the ministry's people-power works in their favor when talking to public officials on issues such as affordable housing, mental health care, and reducing youth arrests.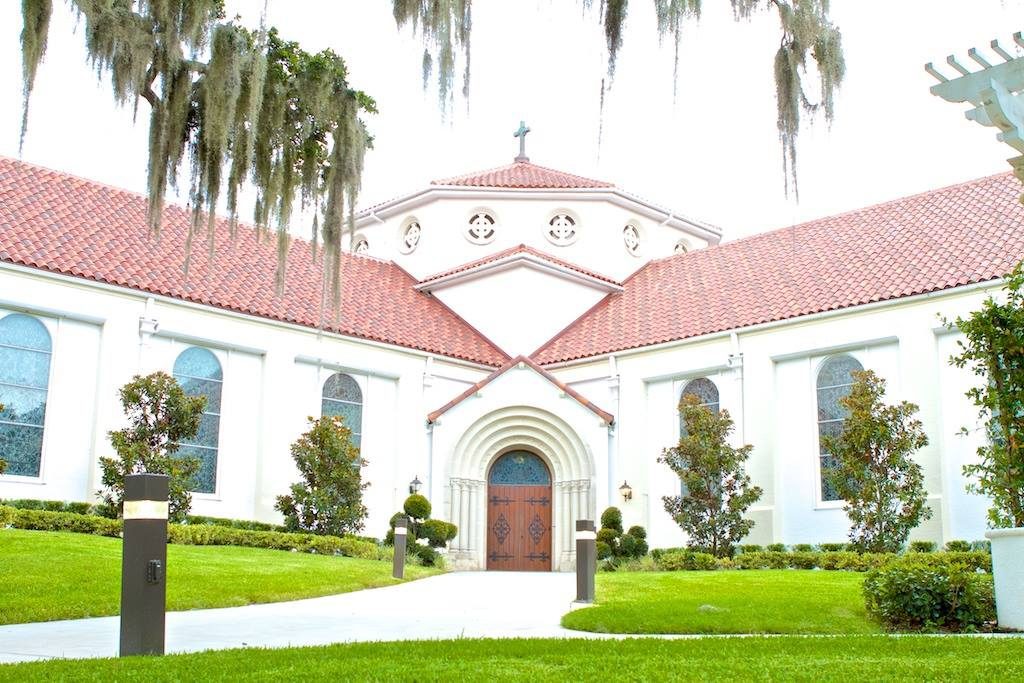 While the parish has been involved in F.A.S.T for fifteen years, Father Bob Schneider, pastor, said the ministry coincides perfectly with the parish's vision of Courageously Living the Gospel.
"We want to reach beyond our parish and provide a service and a presence of Christ to the wider community," said Father Schneider.
Father Schneider also commented that F.A.S.T exemplifies another of the parish's Courageously Living the Gospel goals of integrating the ethnic communities in the parish. F.A.S.T is a bilingual ministry and unites people from both the Hispanic and Anglo communities over ways to improve their neighborhood.
Even with all that she has done over the years to help her school, parish, and community with her dedication and gifts, Metz said she is the one who feels blessed.
"I feel I have been very blessed in life and I am grateful to be able to do God's work among my parish family and in the greater community. I try very hard to live the line of the St. Francis prayer, 'Lord, make me an instrument of your peace.'"
Janice Metz is a 2019 recipient of the St. Jude Medal Award.