Rev. Msgr. Anton C. Dechering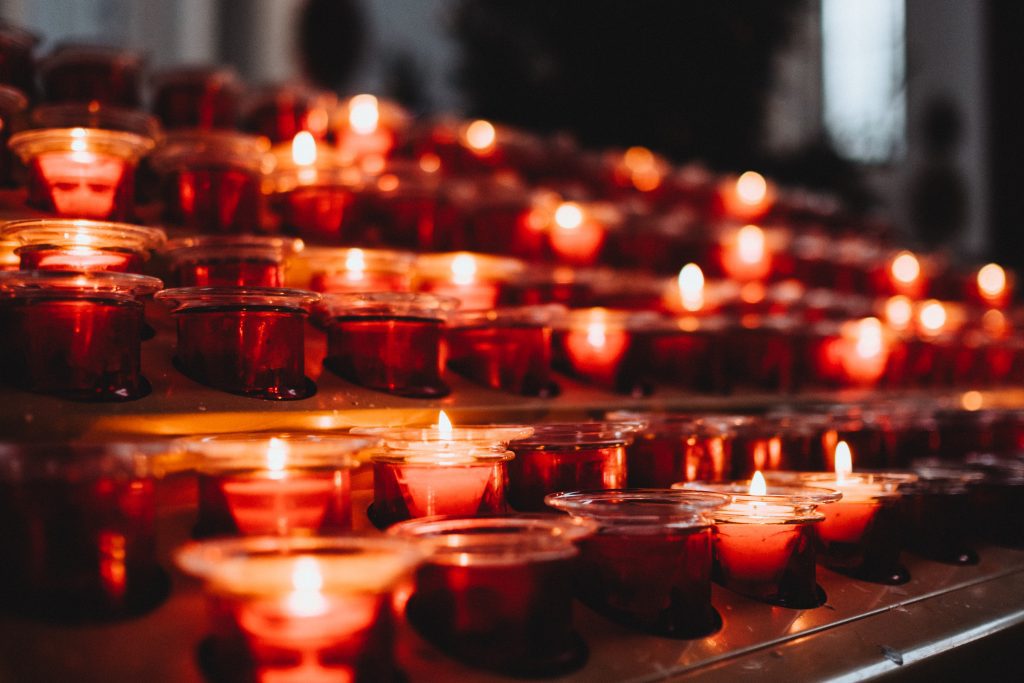 The Chancellor's Office has been informed that Monsignor Anton Clemens Dechering, 82, a retired priest of the Diocese of St. Petersburg, passed away in the Lord on Friday morning, March 5, 2021, while under Hospice care at Bayfront Hospital, St. Petersburg, following a lengthy illness.
Anton Clemens Dechering was born in Cincinnati, Ohio on June 22, 1938, to Henry and Gertrude (Flottmer) Dechering. After graduating from the Pontifical Gregorian University, in Rome, he was ordained to the priesthood for the Diocese of St. Augustine on December 19, 1962. Following ordination and continued Theology studies at the Gregorian, Monsignor Dechering served as Assistant Pastor (Parochial Vicar) of the following parishes: Blessed Sacrament, Tallahassee (1963-1965); the Cathedral of St. Augustine (1965-1966); and St. Joseph, Bradenton (1966-1968). While at St. Joseph Parish, he also served on faculty at Cardinal Mooney High School, Sarasota, after which he was appointed pastor of St. Paul Parish, Acadia (1968-1971).
In 1968, Monsignor Dechering was incardinated into the newly established Diocese of St. Petersburg. In 1971, he was assigned to St. Raphael Parish, St. Petersburg, where he led the community as its pastor from 1971 to 1996. He was subsequently appointed Pastor of Blessed Trinity Parish, St. Petersburg, where he faithfully served for 17 years until his retirement on July 1, 2013.
In August 1999, at the request of Bishop Robert Lynch, Pope John Paul II conferred the title Prelate of Honor of His Holiness upon Monsignor Dechering. He was honored by his brother priests with the Father Luis de Cancer Award for Distinguished Priestly Service in October 2018.
In addition to his parish ministry, Monsignor Dechering has also assisted in numerous diocesan positions. Among them, he has served as Chaplain for the Southern Deanery of the Diocesan Council of Catholic Women, Diocesan Coordinator for the Charismatic Renewal, and Trustee of
the Diocesan Pension Board. In addition, he has served as Diocesan Director of Scouting and as Chaplain for Catholic Scouting for Girls since 1971.
Since 2018, Monsignor Dechering has resided at Bon Secours Place, St. Petersburg, where he often presided at Masses for the residents until COVID-19 restrictions led to a suspension of public services.
He was preceded in death by his parents, Henry and Gertrude, and his sister, Carol Sager. Surviving family members include his brother-in-law, John (Jack) Sager, his nephews Michael Sager and Captain John Sager, and his niece Trudy Oliver, in addition to several grandnieces and grandnephews.
All funeral services will be held at Blessed Trinity Catholic Church, 1600 54th Ave S., St. Petersburg and are as follows:
Visitation: Thursday, March 11, 2021, 6:30 to 8:00 p.m.
Reception of the Body: 6:30 p.m., Evening Prayer: 7:00 p.m.
Funeral Mass: Friday, March 12, 2021, 11:00 a.m.
Clergy wishing to vest are encouraged to bring an alb and white stole.
Burial will follow at Calvary Catholic Cemetery, 5233 118th Avenue N., Clearwater.

Expressions of sympathy may be sent to the Family of Msgr. Anton Dechering, c/o Mr. Jack Sager, 4907 Parson Brown Dr., Palm Harbor, FL 34684.
Please keep Monsignor Dechering's family members and loved ones in your kind thoughts and prayers during this difficult time.
Well done, good and faithful servant […] Come, share your master's joy" (Matthew 25:21).