Reverend Edward "Crispin" Keating, O.F.M.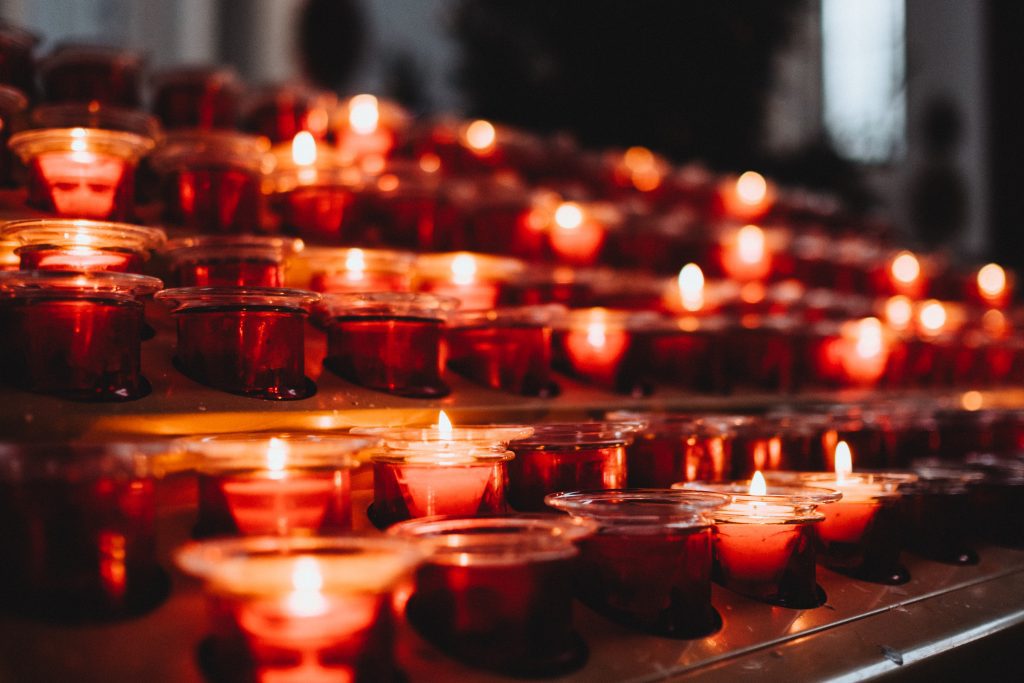 We were saddened to learn that Reverend Edward "Crispin" Keating, O.F.M., 93, a retired priest of the Franciscan Order of Friars Minor, Ireland Province, passed away in the Lord on Monday afternoon, February 1, 2021, while under Hospice care, following a lengthy battle with throat cancer.
Father Keating was born on June 2, 1927 to Jeremiah and Catherine (Canniffe) Keating in Cork, Ireland. He joined the Franciscans in 1951 and entered University College, Galway, Ireland, followed by studies at the University of Louvain, Belgium and the Pontifical University Antonianum, Rome. He was ordained a priest of the Order of Friars Minor on July 6, 1958.
During more than 62 years of priestly ministry, Father Keating served as Director of the Franciscan Retreat House, Dublin; Prefect of Studies at St. Anthony's Irish College, Louvain, Belgium; founder of the Irish Franciscan Mission, in El Salvador; Pastor and Religious Superior and Pastor in Limache, Chile, before returning to Ireland, where he served as local Superior of the Franciscan Order until 1984, when he crossed the Atlantic and came to the Diocese of St. Petersburg.
While in our diocese, Father Keating was assigned as Associate Pastor (Parochial Vicar) of Incarnation Parish, Tampa, where he worked with the Spanish-speaking community from 1984 to 1990. He later served as Parochial Vicar of Corpus Christi Parish, Temple Terrace (1990- 1991), and St. Catherine of Siena Parish, Clearwater (1991-1993). Following a two-year break, Father Keating returned to our diocese, where he served as Parochial Vicar of St. Lawrence Parish, Tampa from 1995 until his retirement from active ministry in 2008. Upon his retirement, Father Keating remained in residence at St. Lawrence until his death, assisting with Masses, confessions and sick calls until his health no longer permitted him to do so.
In his final years, Father Keating composed a book entitled, Life and Love: The Cosmic Saga: Christianity for the 21st Century Reader. The book was published in 2019. Additional details can be found on the following webpage.
Surviving family members include several nieces and nephews, extended family members, and Father Keating's Franciscan confreres in Ireland and throughout the world.
All funeral services will be held at St. Lawrence Catholic Church, 5225 N. Himes Avenue, Tampa, and will be as follows:
Viewing: Monday, February 8, 2021, 5:00 to 7:00 p.m. Evening Prayer will begin at 7:00 p.m.
Funeral Mass: Tuesday, February 9, 2021, 11:00 a.m.
Clergy wishing to vest should bring an alb and white stole. The Mass will also be livestreamed on the parish website: https://stlawrence.org/live-mass. Burial will follow at Calvary Cemetery, 5233 118th Avenue N., Clearwater.
In lieu of flowers, donations may be sent in Father Keating's memory to St. Lawrence Catholic Church, at the above-mentioned address.
Please keep Father Keating's family members, fellow Franciscans and loved ones in your kind thoughts and prayers during this difficult time.
"For if we live, we live for the Lord, and if we die, we die for the Lord; so then, whether we live or die, we are the Lord's" (Romans 14:8).