Saint Leo University Welcomes More than 700 New Students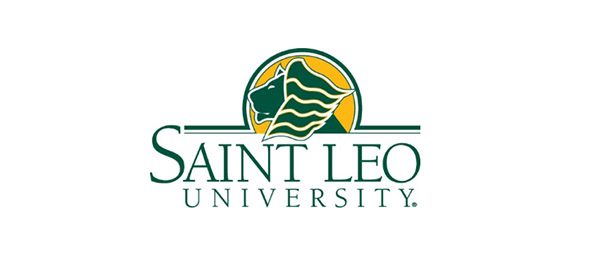 Volunteers, including new president, help make the move-in process easy
ST, LEO, FL ­ ­– Home sweet home: More than 700 new students moved to Saint Leo University's main campus on Thursday, August 16. They were welcomed by orientation leaders, faculty, staff, administration, student-athletes, and coaches. As a car loaded with back-to-school gear would pull up to the residence halls, it would be surrounded by volunteers, eager to help the new Lions move in to their rooms.
"Dad, you don't have to carry a thing," Mike D'Ambrosio, director of Campus Security and Safety, told one father as he pulled his car into the parking lot for Benoit and Henderson halls. Parents appreciated the helping hands.
Even Dr. Jeffrey Senese, the new university president, pitched in and carried students' gear. He welcomed parents and calmed some move-in jitters.
The incoming students picked up their laptop computers, enjoyed lunch in the Dining Hall, took part in a welcome ceremony and mini-pep rally, and said tearful and joyful goodbyes to their families.
The Class of 2022 is represented by students from 37 states as well as 35 countries. More than 260 students are from the Tampa Bay region including Pasco, Hillsborough, Hernando, Pinellas, and Manatee counties.
The most popular academic program among incoming students is the Bachelor of Science in biology with an emphasis on biomedical and health services. Rounding out the top majors are criminal justice; business; sport business; marketing; psychology; computer science-information assurance; and elementary education. Many incoming students remain undecided and have not declared a major. More than 50 new students were admitted to the Honors Program, which offers challenging seminar courses and research opportunities.
Earlier in the week, Saint Leo welcomed international students as well as students enrolled in the Honors Program and Emerging Mathematics and Computer Science Scholars (EMACS). Each of those groups had orientation programs to acclimate to Saint Leo. A welcome reception was held Tuesday, August 14, for those students and their families.
In addition, Saint Leo hosted Bio Boot Camp for incoming students who are pursuing a degree in biology. The new student were introduced to their challenging program during the boot camp, held Saturday, August 11, through Thursday, August 16.
Dr. Cheryl Kozina, assistant professor of biology, led the students in building DNA models and later they worked in the laboratory. "They're isolating their own DNA from cheek cells," Kozina explained.
Classes begin Tuesday, August 21, and the students will participate in Weeks of Welcome with many fun events and activities.
---
About Saint Leo University
Saint Leo University (www.saintleo.edu) is a modern Catholic teaching university that is firmly grounded in the liberal arts tradition and the timeless Benedictine wisdom that seeks balanced growth of mind, body, and spirit. The Saint Leo University of today is a private, nonprofit institution that creates hospitable learning communities wherever students want to be or need to be, whether that is a campus classroom, a web-based environment, an employer's worksite, a military base, or an office park. Saint Leo welcomes people of all faiths and of no religious affiliation, and encourages learners of all generations. The university is committed to providing educational opportunities to the nation's armed forces, veterans, and their families. Saint Leo is regionally accredited to award degrees ranging from the associate to the doctorate, and the faculty and staff guide all students to develop their capacities for critical thinking, moral reflection, and lifelong learning and leadership.
The university remains the faithful steward of the beautiful lakeside University Campus in the Tampa Bay region of Florida, where its founding monks created the first Catholic college in the state in 1889. Serving more than 13,000 students, Saint Leo has expanded to downtown Tampa, to other sites in Florida and beyond, and maintains a physical presence in seven states. The university provides highly respected online learning programs to students nationally and internationally. More than 93,000 alumni reside in all 50 states, in Washington, DC, in three U.S. territories, and in 76 countries.