Tampa Bay Rays Chaplain Prays with and for the Team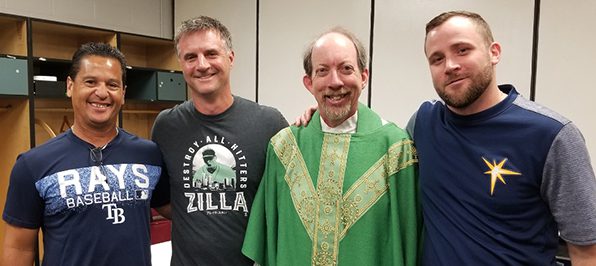 Like the greater Tampa Bay community, Father Tom Anastasia is thrilled that the Rays are in the World Series for the first time since 2008, and only for the second time in the history of the organization. However, he has a special interest in the competition since he has served as the team chaplain since 2013 and personally knows many of the players. He is a huge Rays fan and has been a season ticket holder since the team's establishment in 1998.
The Rays have never won a World Series championship. Father Anastasia shares, "I've been watching every game and hope the Rays are able to win it all!"
As chaplain for the Rays, Father Anastasia has the opportunity to celebrate Sunday Mass for athletes who are not able to make it to a parish due to the demanding practice and game schedules. The Masses are open to more than just the players, anyone in the Rays organization or the visiting team organization are also invited to attend.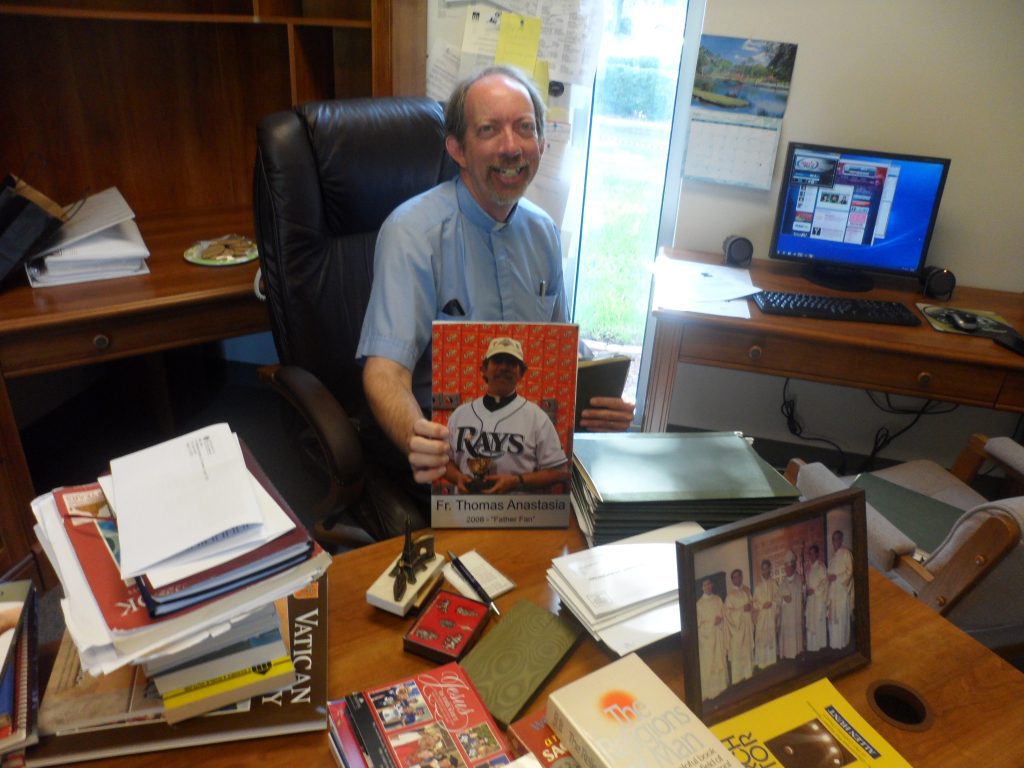 "Celebrating Mass at a baseball stadium brings to life the concept that the Church is a 'field hospital' as Pope Francis often explains," Father Anastasia said. "I'm going to where this group of people are, bringing Jesus to them."
Pre-pandemic, about 25 people would attend Mass every Sunday at Tropicana Field. Since the baseball season resumed in the midst of the COVID-19 pandemic, Masses have not been celebrated at Tropicana Field because access to the stadium is limited.
Father Anastasia shared that many of the Rays players embrace faith – whether they are Catholic or not. For example, during a post-game interview after helping the Rays secure a win on October 24th, Rays outfielder Brett Phillips said, "What a special moment. I just want to thank God for the opportunity. God-willing, I was able to get a good pitch there and help the team win."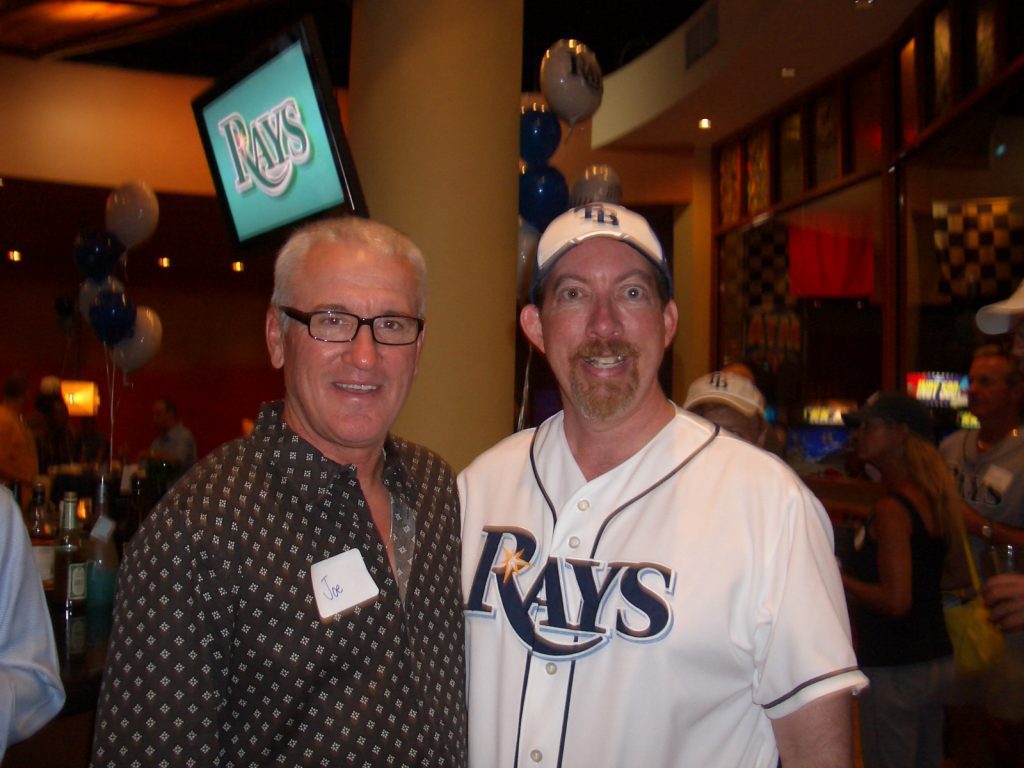 Father Anastasia also serves as pastor of St. Matthew Parish in Largo. He started serving as the team chaplain after receiving a request from the Catholic Athletes for Christ (CAC). CAC's mission is to serve Catholic athletes and to share the Gospel of Christ in and through athletics. The organization has helped ensure that a Mass is celebrated at every baseball stadium in the U.S. During the pandemic, the CAC is hosting a bible study every Friday at noon via Zoom. Chaplains and ballplayers from across the country participate, including some Rays staff.
Top photo: Fr. Tom Anastasia after a Mass at Tropicana Field in 2018. Also pictured, former Rays coach Charlie Montoyo, left, Rays coach Matt Quatraro and Rays equipment manager Tyler Wall. Photo courtesy of Father Tom Anastasia.
---
Father Anastasia was also interviewed by the Tampa Bay Times for this article, Pray for the Rays? We asked a priest and a rabbi.
---
Written by Maria Mertens