Visioning Team Continues Listening to the Holy Spirit and Focuses on "Encounter"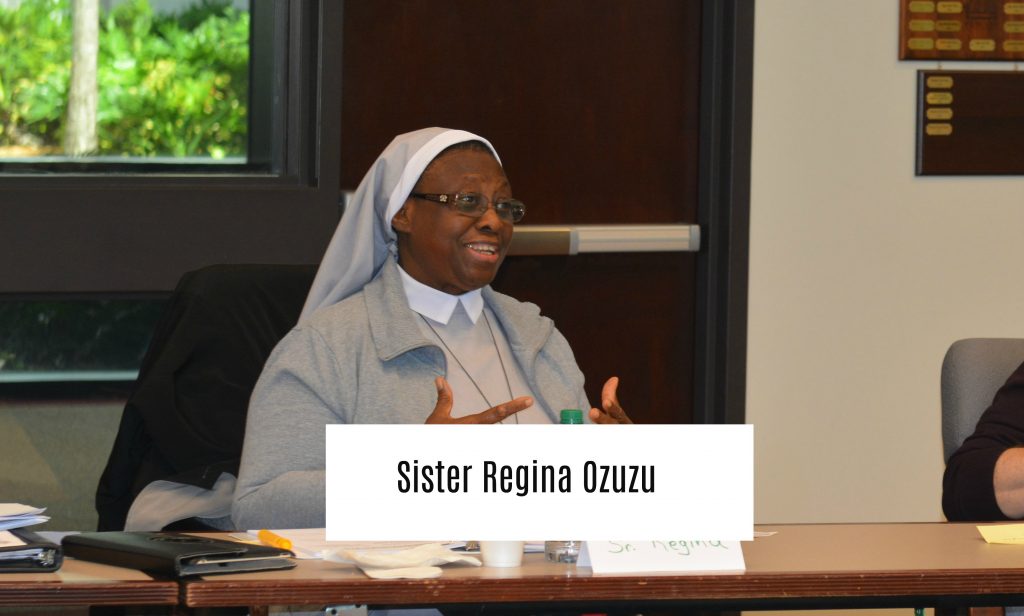 The 16 members of the Diocese of St. Petersburg Visioning Team gathered on February 13, 2018 to continue the task of discerning a mutually shared vision to unite the diocese.
Bishop Parkes reminded the group why this new vision is so essential to our future.
"As a Diocese, we need to be certain that our efforts are bearing fruit and are helping each person to experience an encounter with Jesus Christ.  Setting a vision and naming priorities and goals is a way to move forward balancing the challenges of life today with the call of the Gospel," said Bishop Parkes.
During the recent session, the Visioning Team reflected on the writings of Colleen Vermeulen, a theology professor at Siena Heights University. She teaches about the need to help Catholics personally encounter Christ and renew that encounter regularly.
She wrote that "So many of the baptized have fallen away from the Church, likely never having experienced an encounter with Christ."
The process of discerning a vision for the Diocese has brought new insights to the team members who represent people from many walks of life in our Diocese.
"This Visioning Process has deepened my faith in the workings of the Holy Spirit," said Ray Pawlicki of St. Rita Parish in Dade City. He believes the Holy Spirit is guiding the team to focus on what matters most, encountering Jesus Christ.
"Once you encounter Jesus, you are never the same again.  We must be Christ for each other and then go out to find the lost sheep," remarked Ray.
Sister Regina Ozuzu, the principal of Bishop Larkin Catholic School in Port Richey, feels a greater responsibility to understand and address the needs of the community.
"We are called to do more and are challenged to re-evaluate our strategies, our ways of evangelizing and our attitude towards those who have fallen away.   People's priorities and expectations have changed.  We need to find new ways to share our gospel joy so they know 'we are Christians by our love,'" said Sister Regina.
This visioning process is a continuation of what Bishop Parkes has expressed since he first became the spiritual leader of the Diocese of St. Petersburg. During his installation homily, he said, "There are many [people] who are searching for happiness, for hope, for peace, and for meaning in their lives.  Our call and our mission as believers is to spread the good news that what they're seeking can most perfectly be found in a relationship with Jesus Christ."