2019 National Migration Week is Jan. 6-12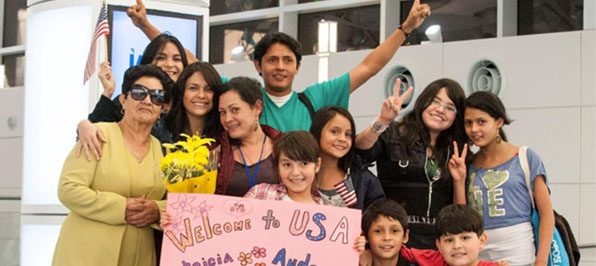 "We must never forget, however, that migrants, rather than simply being a statistic, are first of all persons who have faces, names and individual stories." –

Pope Francis
National Migration Week will be observed in dioceses around the country Jan. 6-12, 2019.
This year's theme, "Building Communities of Welcome," encourages us to discover
opportunities to engage with migrants as community members, neighbors, and friends. We can find opportunities to encounter migrant children and families in our community through our local Catholic Charities, parishes and other community organizations. Opportunities to encounter and accompany can include: becoming a foster parent to a migrant child who has been separated from family members, participating in or establishing a local Parishes Organized to Welcome Refugees (POWR) program; launching a new initiative that will support migrants in their effort to become American citizens; engaging in advocacy with local, state, and federal leaders to ensure that resources are in place to support refugees and immigrants during their transition and beyond.
During this week, Catholics are called to participate through prayer and action to try to ease the struggles of immigrants, migrants and vulnerable populations and to reflect on the Church's obligation to create a culture of encounter, engagement and accompaniment.
Take action during this week of prayer, awareness and advocacy:
Read:
Reflect:
Resources