Why Support Shared Ministries and Services?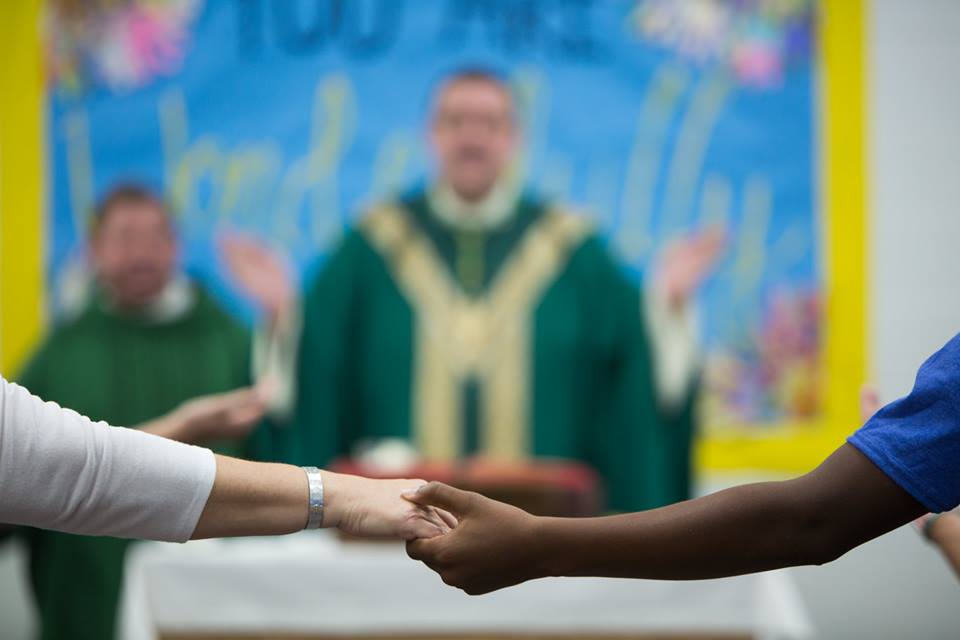 Throughout Fall 2022, the Office of Stewardship and Development reached out to those who have historically supported diocesan ministries, programs and outreach to make sure they were aware of the upcoming change from Annual Pastoral Appeal (APA) to the new Catholic Ministry Appeal. That communication process revealed thousands of families and households willing to share their experiences and testimonials tying them to the vital services our diocese provides each year. Donors cited their support of Catholic education, seminarian formation, efforts to address the growing affordable housing shortage, the permanent diaconate program, ministries to support our Catholic families and youth – and many more! Click here to see the impact of our diocesan ministries.
Their stories were compelling. So compelling, in fact, we asked a few families to help us spread their message through social media.Families like the Turners from St. Scholastica in Lecanto and the Ouellettes from St. Peter the Apostle in Trinity.
"We are our brothers' keepers and are enjoined by Jesus to care for the hungry, the naked, the homeless, the imprisoned," Mike and Sherri Turner shared. "Support of Catholic Ministries gives us as individuals a chance to make a difference in someone's life."
"One of the Church's virtues is humility, but at times I believe you have to blow the horn a little to let others know about the many activities and profound difference the church has made to so many," said Ken Ouellette. "The money given to our larger ministries is well spent and is serving the community."
To learn more about why these two families decided to support the appeal, click on the video links below:
Parishioners will hear more about the Catholic Ministry Appeal in their parishes over the next few weeks. They will also receive letters from Bishop Parkes and their pastor asking for support. All are being asked to consider supporting the important works and ministries of our diocese.
Why do you support diocesan ministries? You can share your story by email to stewardship@dosp.org.