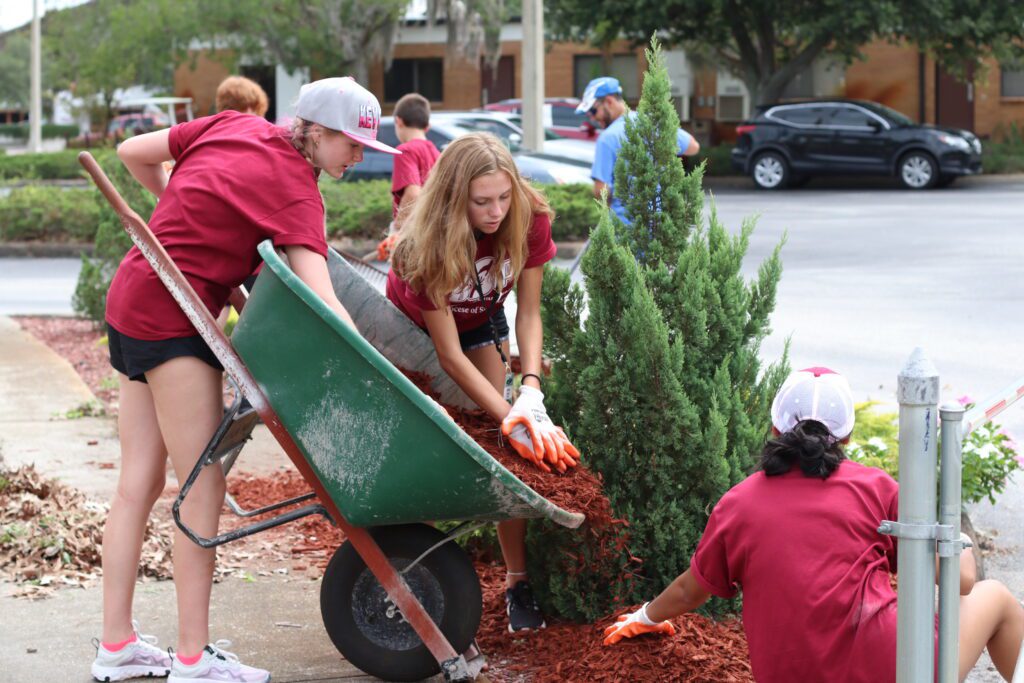 The Catholic Ministry Appeal is simple, more transparent, and allows you to know exactly where your gifts are going so you can give with confidence.
In its inaugural year, the 2022 Catholic Ministry Appeal exceeded its goal! Thanks to the generosity of our grace filled diocesan family, we know what is possible and the impact we have in our community.
This year, we will work together to raise $8.5 million to ensure these ministries can continue bringing ministry to life with every dollar donated toward our goal directly funding our ministries, outreach, and programs.
And, it is important to note that all of the ministries included in this appeal have a direct tie to our call to be missionary disciples, bringing others into a relationship with Jesus Christ.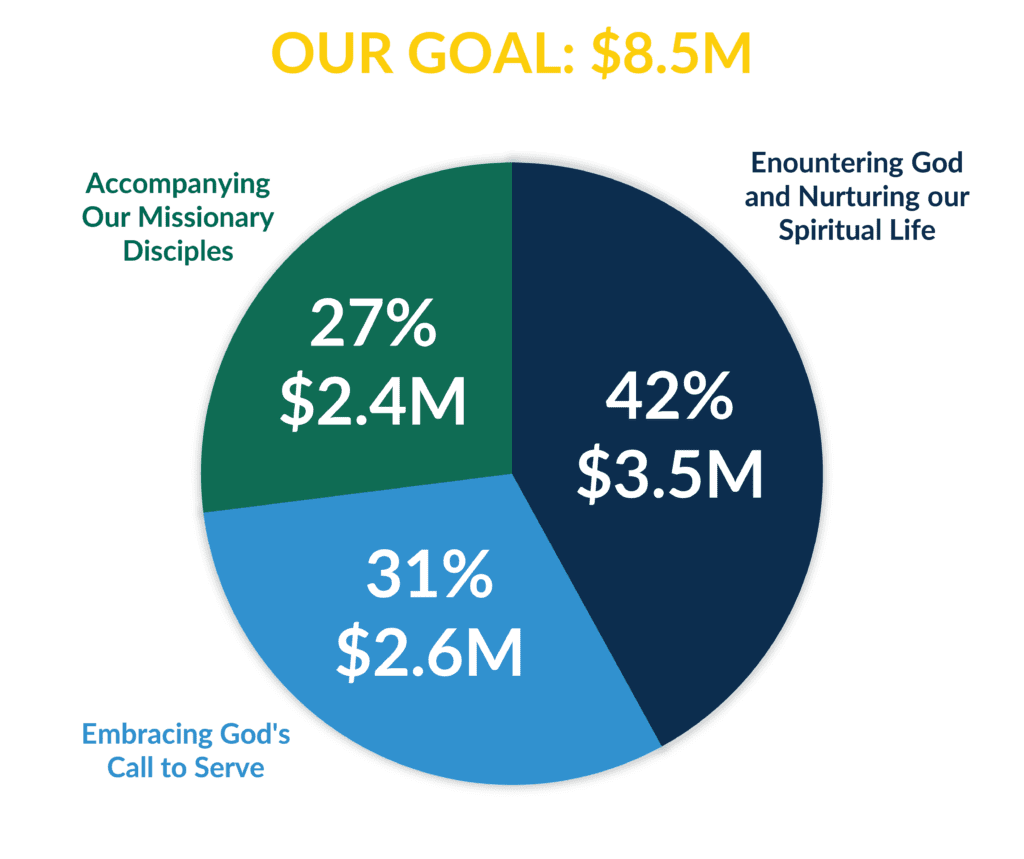 It is through sharing the faith and reaching out to others we encounter the face of God. These ministries of the Diocese of St. Petersburg assist parishes and offer all who seek God an opportunity to encounter Him and enrich our spiritual lives, fostering our response to God's call to serve.

To embrace God's call to serve means to hear His call and actively carry out His mission and ministry with love, gratitude and concern for others. Action, like a sacrament, is the visible form of the Holy Spirit. These ministries of our diocese encourage all to act, expressing God's saving love within us as we help give shape to the world.

It is vital that we accompany those who are instrumental in the formation of the faithful as "Missionary Disciples," serving as living witnesses to Christ's message and love and serving those most in need. These ministries of the Diocese of St. Petersburg serve our priests, deacons, and lay leaders in their pastoral journey so they may continue offering our people the formation and foundation needed to bring God's message, mission, and ministry to our faith communities and world.
This ministry is supported through gifts to the Catholic Ministry Appeal.