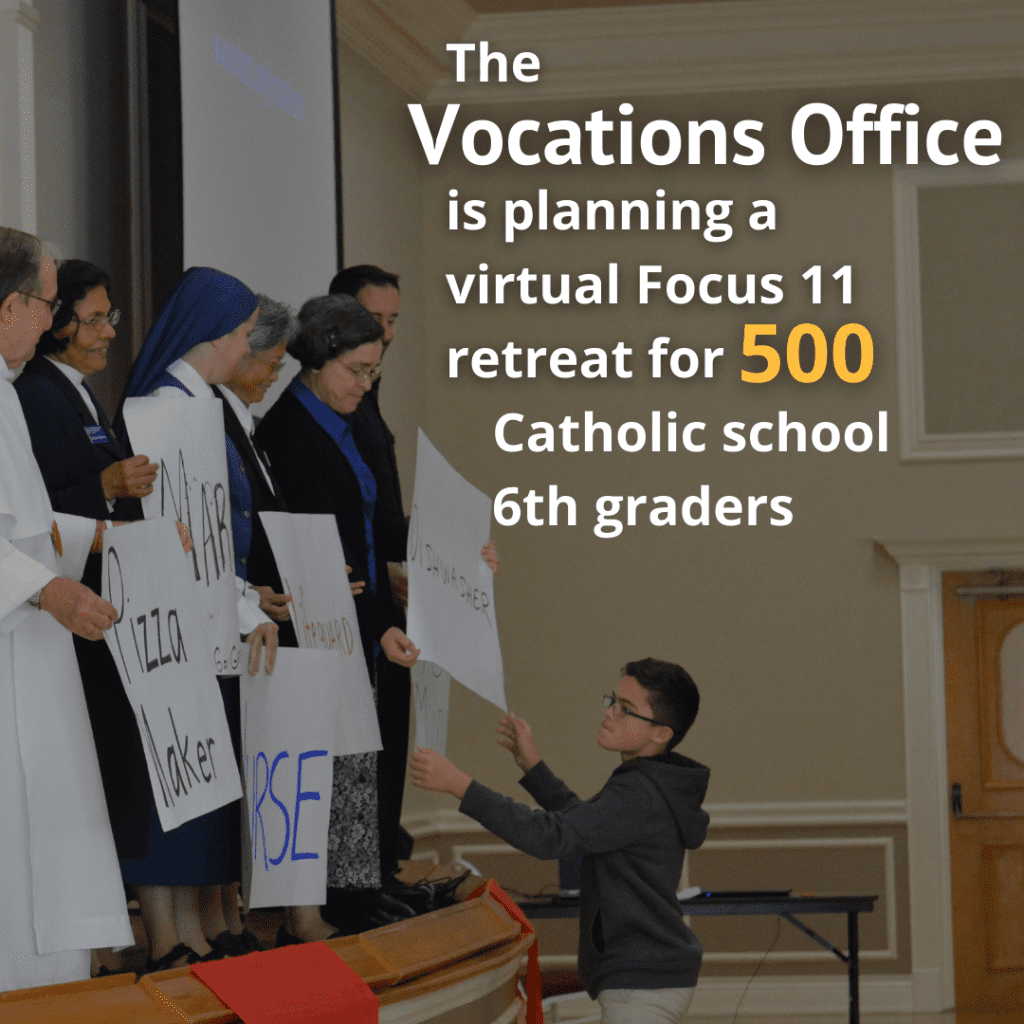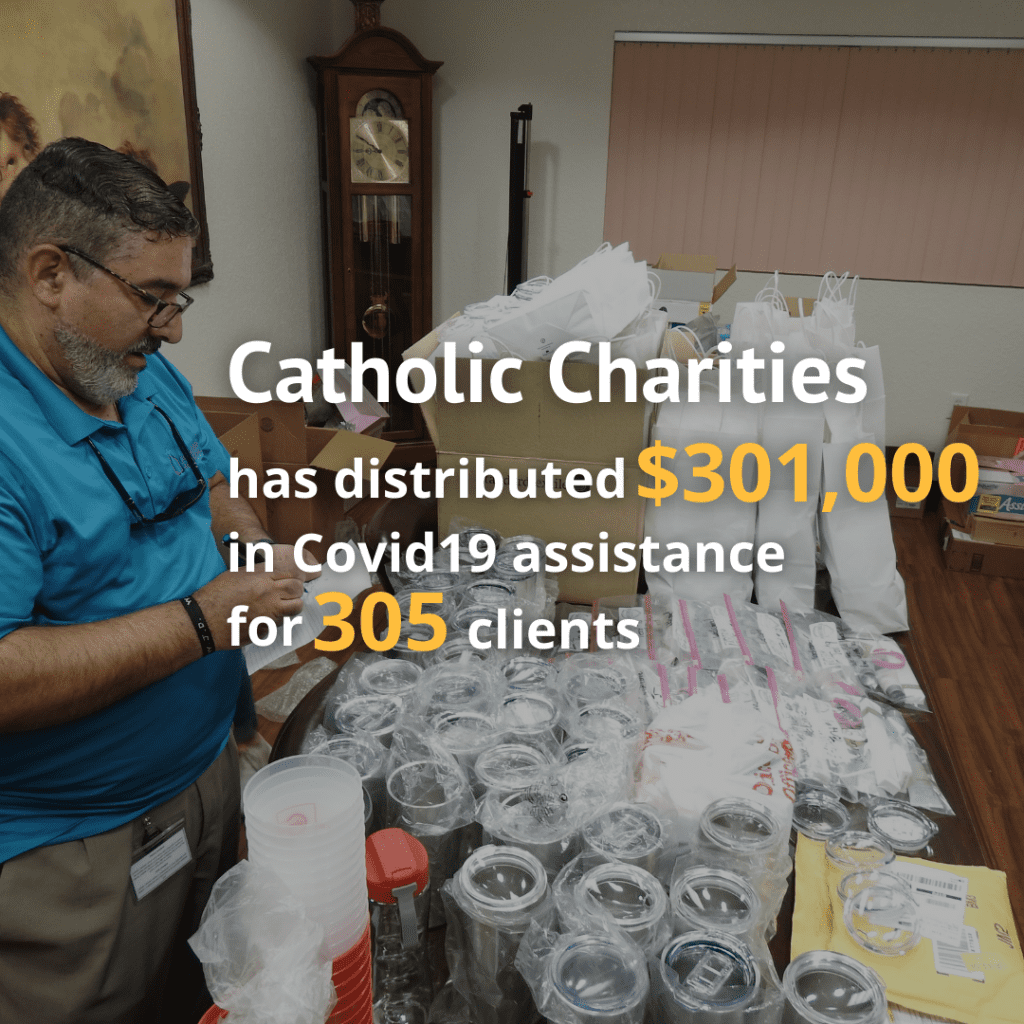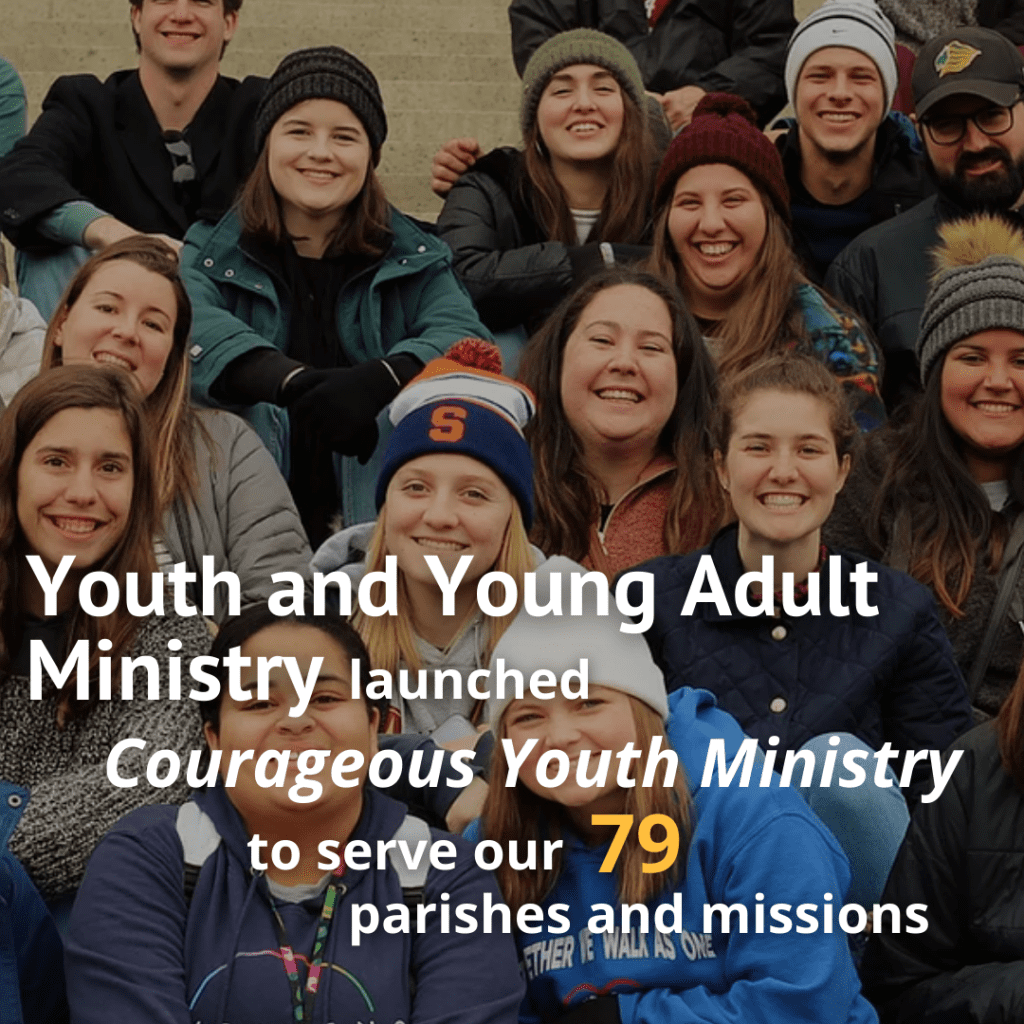 Our ministries, programs and services are stretching boundaries and reaching out in new ways to bring ministry to life in the Diocese of St. Petersburg. Below are some more ways we are making an impact throughout our five-counties thanks to generous gifts to our Annual Pastoral Appeal:
Campus Ministry at USF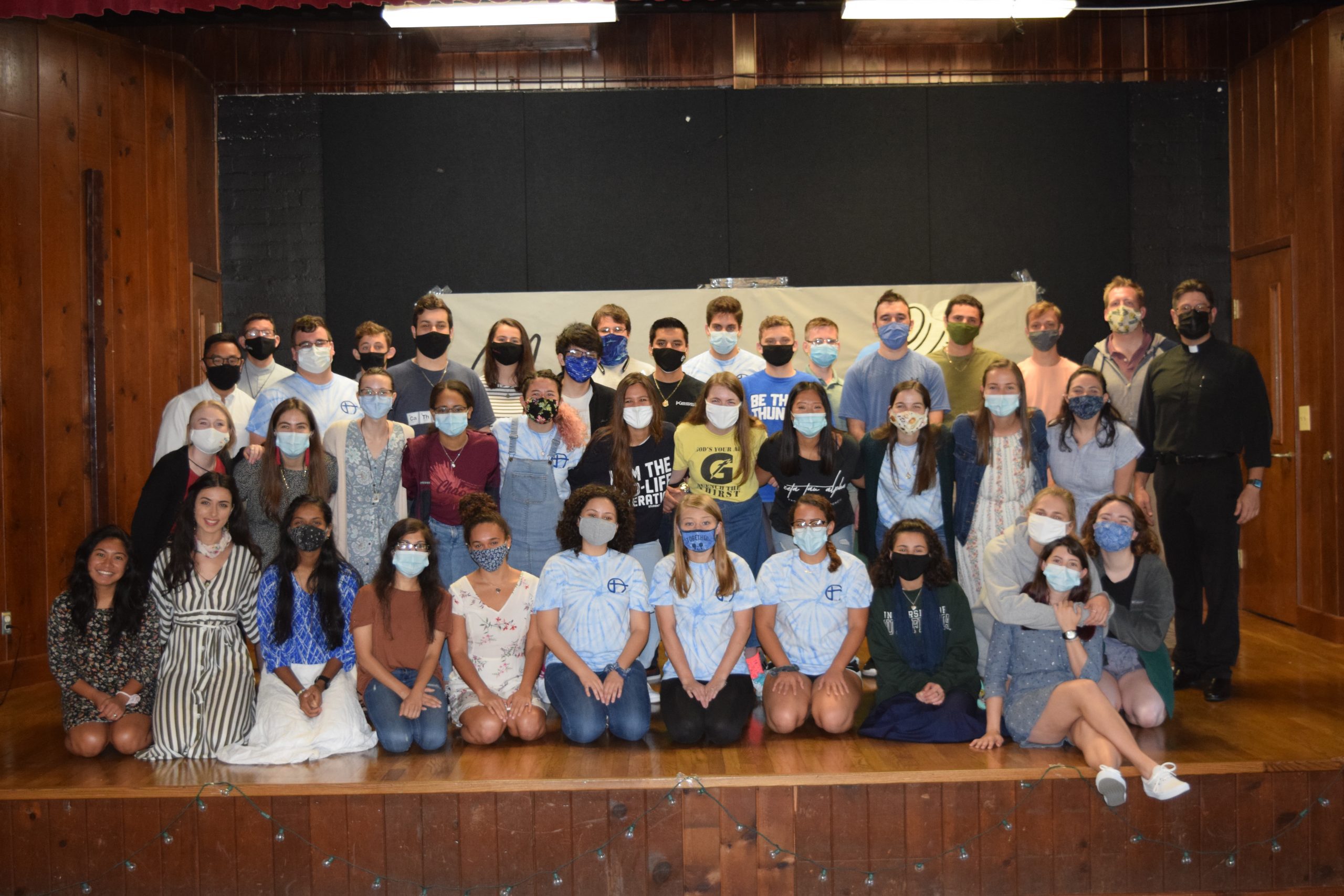 Held 3 in person freshman welcomes during the summer
Catholic Bulls Nights peaked at 75 participants
12 small bible study groups actively meeting during the week, virtually and in-person
celebrated Father Joshua Bertrand's 1st Mass (Father Bertrand, a former Catholic Student Union president, was Ordained this past fall)
held 1st annual new student retreat for freshman and transfers for 11 participants
50 students have been formed as intentional disciples to be ready to welcome and evangelize on campus
2nd annual Welcome Home Weekend for approximately 100 students, families, alumni and parishioners
Catholic Charities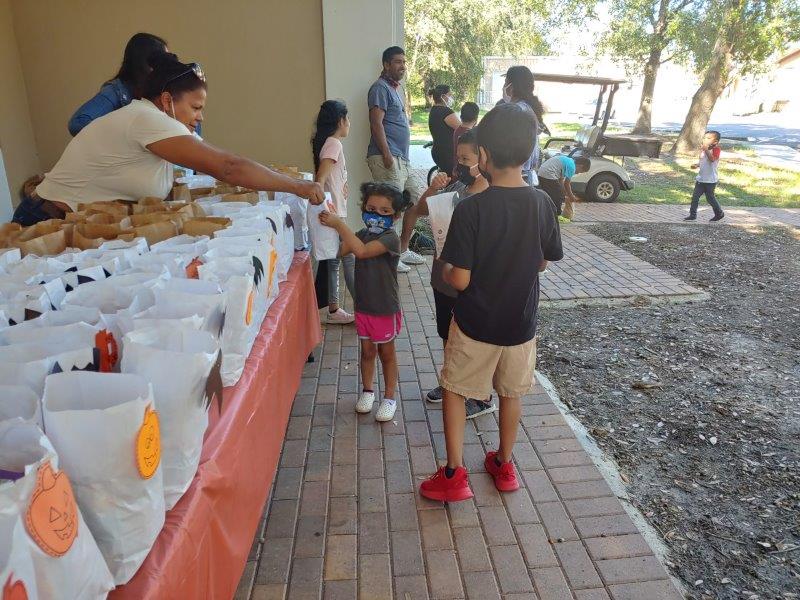 For 75 years Catholic Charities has built alliances to offer social services that support and preserve families and promote self-sufficiency and social justice. Recent impact includes:
distributed $301,000 in Covid19 assistance for 305 clients
distributed $89,000 in assistance for utilities to 226 clients
served 9,000+ meals at Pinellas Hope
Provided affordable housing for 12 families at Bethany Family Apartments Pasco County
Provided 18 new affordable housing units at St. Benedict in Citrus County
hosted a Halloween celebration for the residents of San Jose Mission, providing 250 treat bags to the children who live there
facilitated 7 adoptions
Catholic Schools
since late May, the Covid-19 Task Force on Catholic Education has served as a central hub of information and resources for our 46 Catholic schools and centers of the Diocese
through FEMA, 22,000 face masks were secured, and arrangements were made for a mobile testing van to provide free testing for all school employees
our Catholic schools stand ready to transition 11,800+ students in our four diocesan Catholic high schools, early childhood centers, Catholic schools and two special-needs education centers to hybrid or virtual learning systems as needed to maintain the safety of students, family, faculty and staff
Communications Office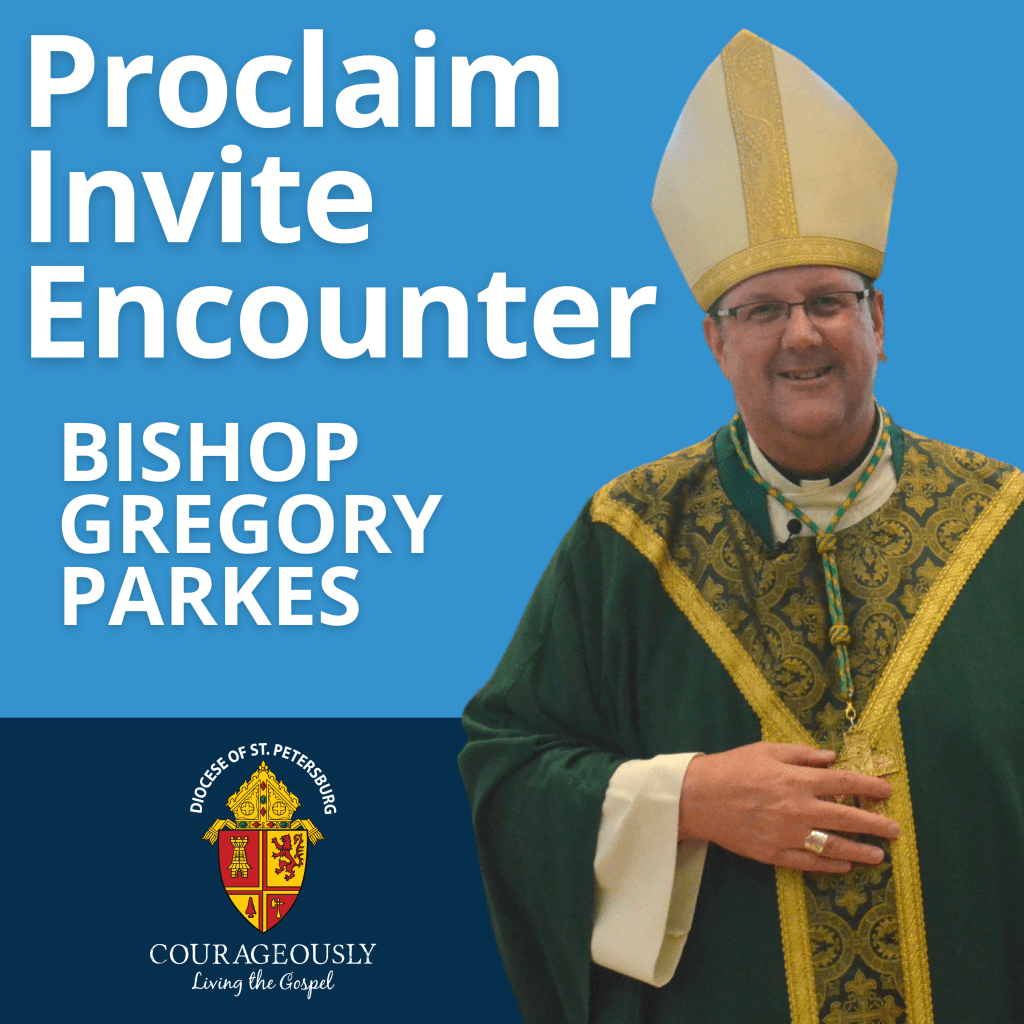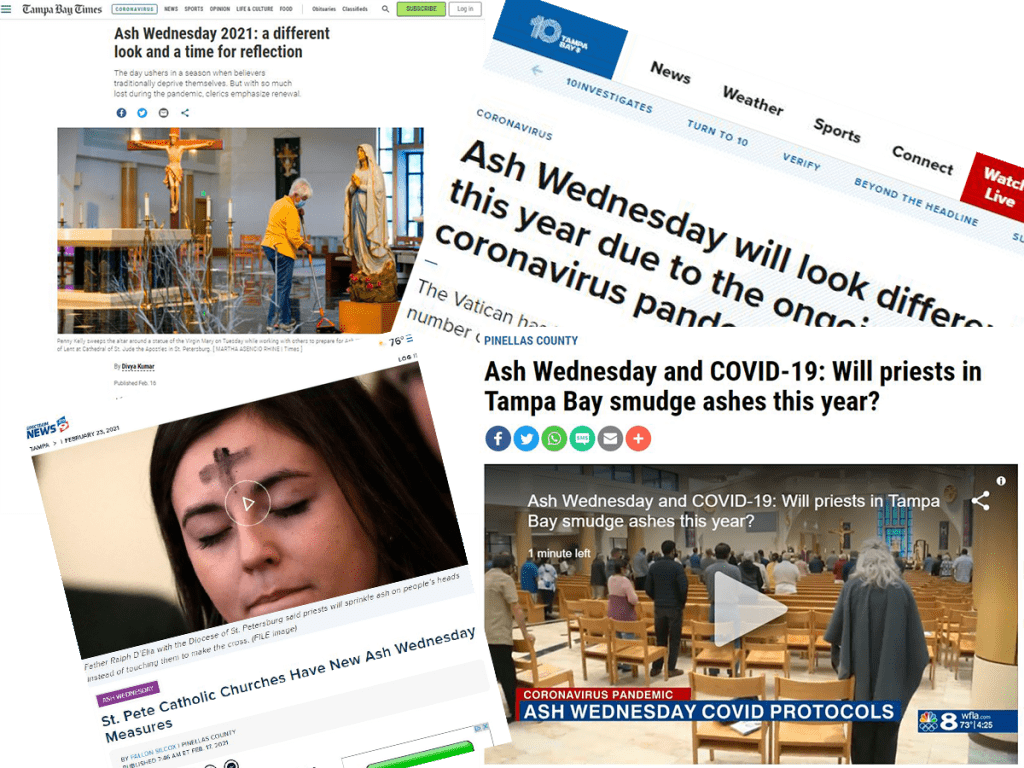 Producing and airing uplifting, informational and relevant video and radio messages as well as social media posts reaching 150,000+ people with:
232,028 engaged Facebook users
56,000 viewers for the Easter Mass on April 12, aired on Channel 13
54,000 people visited the Coronavirus webpage (March-August 2020)
100,000 people visited the DOSP website homepage (March-August 2020)
Spirit FM weekly listeners (March-August 2020) topped 81,000 on average
38,000 YouTube views (March-August 2020)
2021 Initiatives and Projects in Process:
Working with media to cover newsworthy church events and happenings from the Teddy Bear Mass and collection organized by Blessed Sacrament Catholic School in Seminole (gaining coverage from Bay News 9, Channel 10 and Fox 13) to Ash Wednesday 2021 (interviews and coverage from WFTS, WTSP, WFLA, Bay News 9, and Tampa Bay Times)Yielding 100,000 impressions and views. Click here to view Good News stories about the Diocese of St. Petersburg that has been shared by local media.
The virtual Communication Roundtables offer sharing, fellowship and support for those focused on parish, school and ministry communication within our diocese. The January Roundtable focused on what was learned in 2020 that will help us in 2021. Participants included 25 individuals from 15 of our parishes and schools. To learn about future roundtable events, email Teresa Peterson, (tlp@dosp.org) to be added to our list of parish/school Communication contacts.
Creation of a new series on Spirit FM 90.5 and on your favorite podcast app that provides inspiration and insights for living our Catholic faith.  Proclaim, Invite and Encounter is a daily reflection and commentary on Courageously Living the Gospel in our homes, parishes, communities and wherever God may lead us. Visit www.dosp.org/bishop/podcast to listen and subscribe.
Updated and relevant online resources including the January 2021 collaboration with the Office of Worship to create Guidelines for Visual Display Systems that foster active participation during Mass and promote the proper dignity of the liturgy.
Media Evangelization Guide to give practical suggestions for sharing the Light of Christ with others.
Construction Office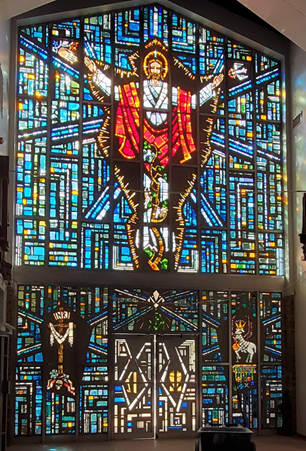 Advises, supports and assists parishes and schools in managing new construction projects, renovations, and capital maintenance projects.
2021 Projects in Process:
Most Holy Redeemer, Tampa: church interior remodel.
St. Petersburg Catholic High School: construction of the new Msgr. Patrick Trainor Learning Commons which includes writing studio, shared study space, chapel, engineering studio and large conference space.
Tampa Catholic High School: Bellini Center for the Arts firm selection.
Ongoing Initiatives and Resources:
2020 Completed Construction Projects:
2 parish renovation projects
Christ the King, Tampa- project to expand the seating capacity of the church and renovate the interior and exterior finishes to better serve 4,000+ registered households.
St. Mary, Our Lady of Grace, St. Petersburg- refresh the interior of a 100-year old church with a limited budget to serve 300+ registered households.
2 school construction projects
Clearwater Central Catholic High School- replace 3 major classroom buildings and a field house/football field serving almost 600 students and staff members.
St. Raphael Catholic School, St. Petersburg- roof replacement for the main classroom building, early education pod, and multi-purpose building serving almost 200 students and staff members.
School system Covid-19 safety
Catholic Schools Office: collaboration and guidance for individual schools for Covid-19 safety initiatives; coordination of construction to enforce CDC recommendations to assist almost 1,000 faculty and staff, 12,000 students and their families.
Evangelization & Missionary Discipleship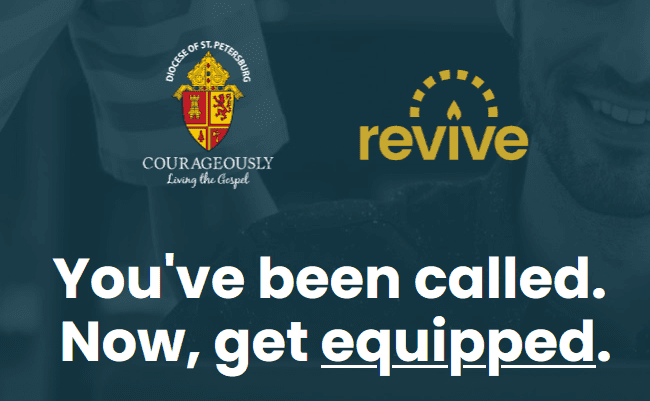 The Office of Evangelization & Missionary Discipleship has launched a new Virtual Learning Center in partnership with Revive Parishes to offer information, updates and insights into a variety of areas free of charge for:
80

pastors and parochial administrators

250

staff members
1,000+ ministry leaders
140,000 Catholic households

400,000

Catholics
The resource provides information, updates and insights into many areas of ministry leadership formation, training for Evangelization and Missionary Discipleship, leadership team formation, post-pandemic recharging of ministries and parish-life on campus when it is safe to do so. Click here to learn more about the free training series and topics/sessions available and sign up for a free account to access them.
Faith Formation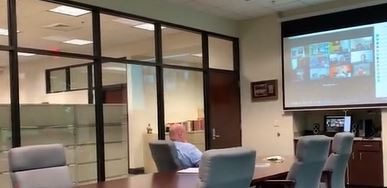 Ongoing initiatives:
Since May 2020, the Office of Faith Formation has transitioned to:
provide research and options for parishes exploring virtual religious education programs along with guidance through implementation (please see the video to the left)
new monthly virtual group meetings with the 3 regions (Pinellas, Hillsborough, Northern Counties) to provide support, collaboration, shared ideas and tips for parish staff involved in religious education
2020 Completed Programs:
Collaboration with the Office of Worship to hold a virtual RCIA Institute in August for

75 parish participants.

In partnership with Deacon Crall and our Youth & Young Adult staff, an online ALPHA program as an initial formation step for the Evangelization process
virtual group orientation for Directors of Religious Education (DRE) for 8 new parish hires via Zoom and individual Zoom DRE orientation meetings with 5 new parish hires. Parishes served include:

St. Frances Cabrini, Spring Hill
Holy Cross, St. Petersburg
Our Lady of Lourdes, Dunedin
Blessed Sacrament, Tampa
St. Joseph, Tampa
St. Joseph, St. Petersburg
Incarnation, Tampa
Our Lady of Grace, Beverly Hills
St. Anne, Ruskin
St. Anthony the Abbot, Brooksville
St. Joseph, Zephyrhills
St. Thomas Aquinas, New Port Richey
St. Vincent de Paul, Holiday
Hispanic Ministry Office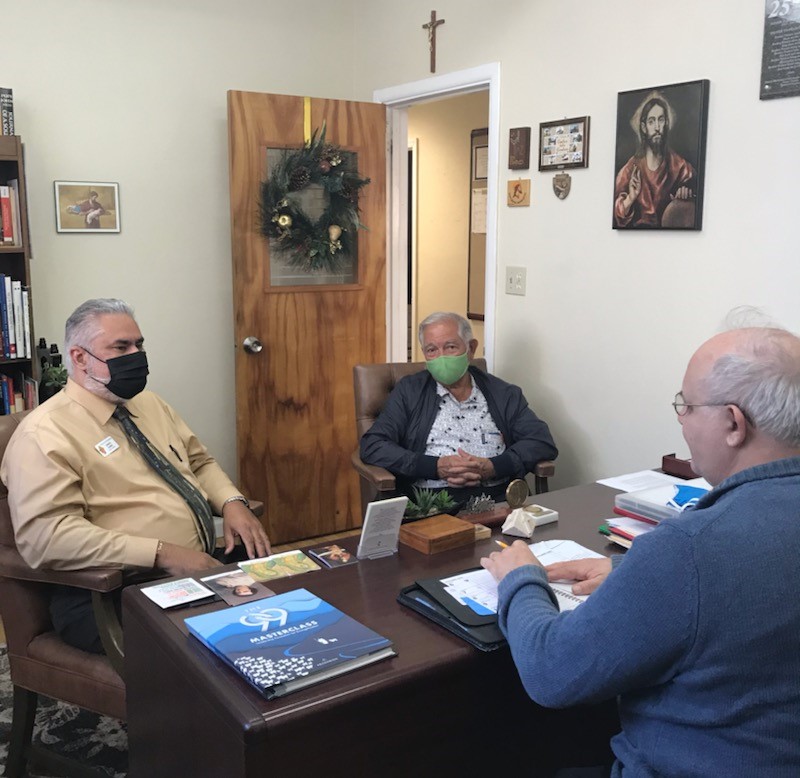 Works with lay commission to ensure all within the Hispanic community have access to grow in faith and actively participate in the life of their parishes and larger Church, and collaborates with all diocesan ministries to plan, translate, support efforts and offer bilingual training as needed to ensure we are communicating effectively with the Hispanic community.
Ongoing Initiatives:
Spearheading the alignment of the V Encuentro conclusions and recommendations with Courageously Living the Gospel
Hosts the Pastoral Juvenile Facebook page with 423 followers
2020 Completed Programs and Initiatives:
planning and execution of large diocesan events such as the 2020 virtual Marian Congress in May which reached almost 7,000 on Facebook and YouTube through two keynotes and Mass,
Hispanic Mass in October reaching more than 2,600 on Facebook and YouTube.
Lay Pastoral Ministry Institute (LPMI)
Adapted to hybrid formation (both in-person and virtual) to ensure safety of 67 lay persons training through both the LPMI program and Southeast Pastoral Institute (SEPI).
Life, Justice & Advocacy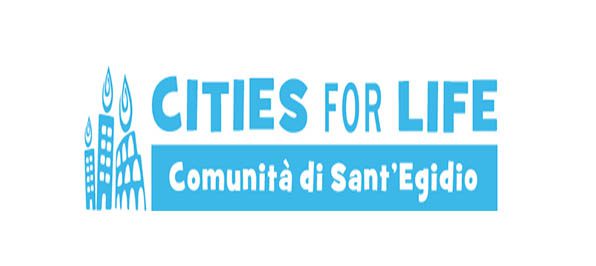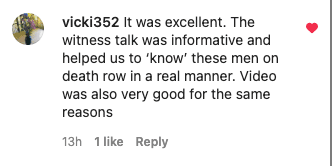 2020 Completed Programs and Projects:
Cities for Life Prayer Vigil – November 30, 2020 – virtual vigil joining our community with cities across the globe to renounce the death penalty and work for a more civil form of justice. 42 attended live plus 80 Youtube views post event.
Catholic-Evangelical Dialogue on Laudato Si and Epidemics – May 13, 2020. Encouraging people of faith to come together in solidarity to confront the pandemic and climate change with 102 Youtube participants and 24 views on Vimeo, receiving support through the Catholic News Service, Crux and Tampa Bay Times.
Rediscovering Fortitude: Courage for Uncertain Times Online Retreat – April 25, 2020. Taking small, courageous steps toward love even in the most difficult situations. 125 live participants and, to date, it has 329 Youtube and 103 Vimeo views.
Legislative meeting with Nathan Stamps and the Office of Gus Bilirakis.
Marriage & Family Life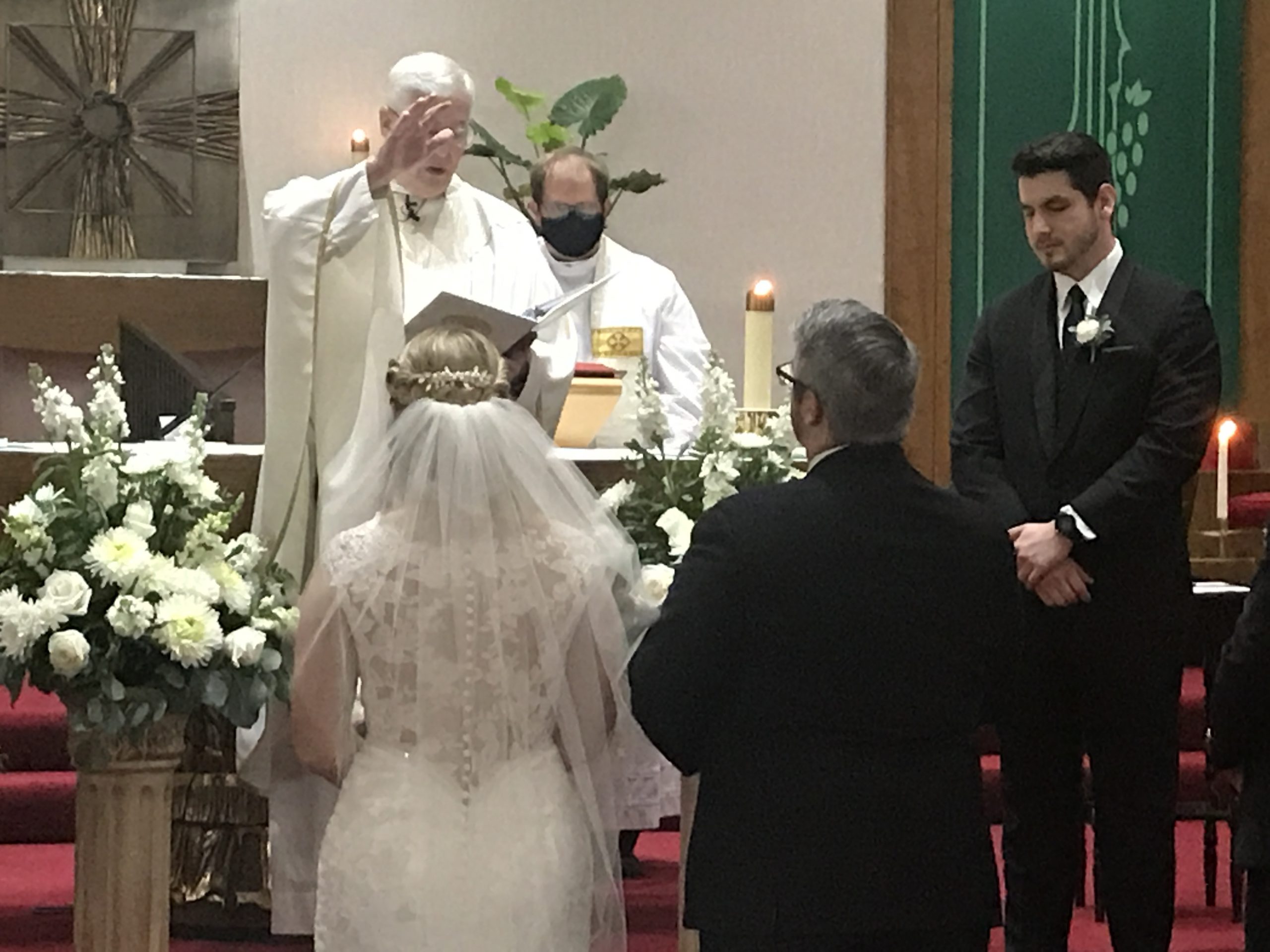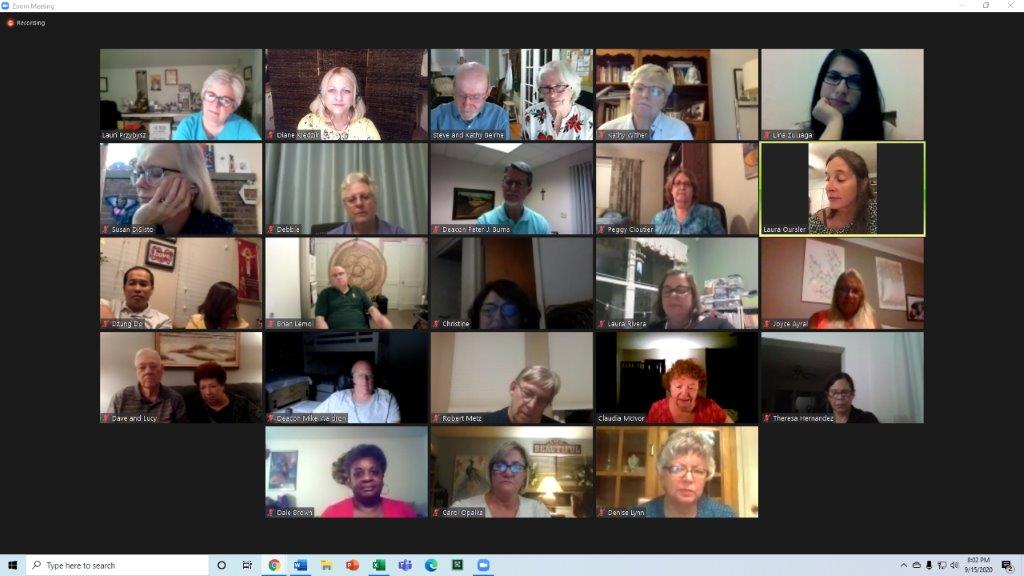 2020 completed Programs and Projects:
Since May 2020, we prepared more than 160 couples for the Sacrament of Marriage after making adjustments for social distancing and the safety of participants.
Ministry with Families 101 – an online leadership formation workshop series focused on formation for those whose ministries impact parish families. The virtual 6-part program served 32 participants from 21 parishes and 8 deaneries September – October, 2020.
2021 Projects in Process:
Create an online process for Marriage Preparation to provide couples with a faster, modern option for registration. To date,

46 couples

are registered for one of our preparation programs.
Maintain methods to keep our people and parishes in touch with free online faith sharing resources in English, Spanish and Vietnamese so that Small Christian Communities can meet online.
Stewardship & Development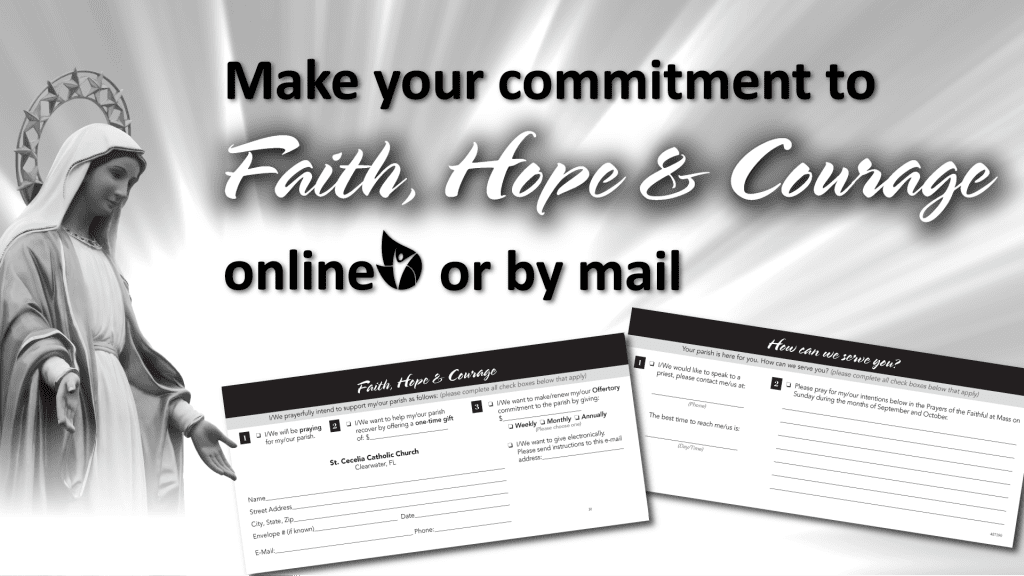 2021 Projects in Process:
Online registration acceptance for the 200-300+ couples who will be participating in the 2021 Marriage Preparation programs.
2020 Completed Programs and Projects:
Planned and executed offertory enhancement and outreach efforts for 21 parishes including material development, communication pieces, accountability reporting, messaging creation and direct communication with 25,000 households, generating:
774 requests for prayer
111 requests for contact from a parish priest
1,148 commitments of prayer for their parish
2,212 one-time gifts to assist parishes
1,841 commitments or re-commitments to support parish life financially for the next year
Set-up and maintain e-giving for all parishes without online giving programs in place
Vocations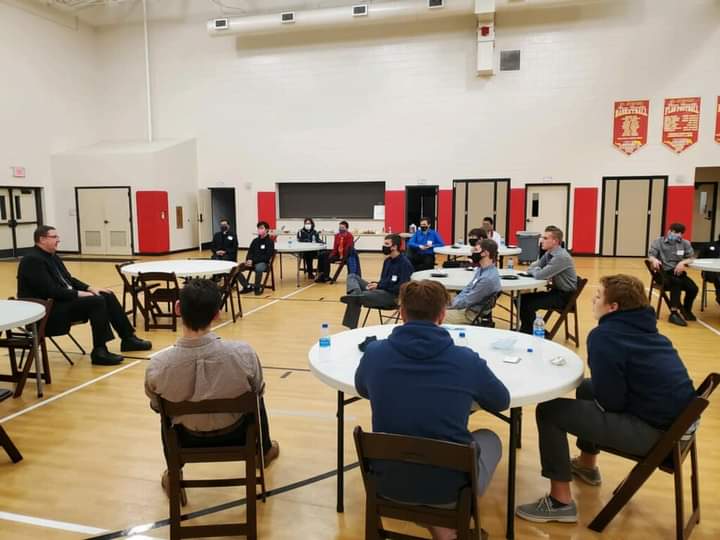 Ongoing Initiatives & Focuses:
Tools of Discernment – this 4 part series which started in November 2020 focuses on a special topic. To date, the series has served 22 participants in expanding their knowledge of fostering vocations within their parishes
15 men now in formation at St. Vincent de Paul Regional Seminary and St. John Vianney College Seminary
2021 Projects and Initiatives in Progress:
planning virtual Focus 11 retreat this spring for approximately 500 Catholic school 6th graders
presentations at all Masses at 10 parishes throughout 2021 to encourage and promote vocation discernment
worked with St. Stephen Parish in Riverview to plan and execute a St. Andrew Dinner with Bishop Parkes. 5 parishes and 6 priests worked together to offer this ongoing discernment and formation opportunity for 18 young men considering their vocation to the priesthood.
2020 Completed Programs and Projects:
3 men Ordained August 2020
7 new seminarians this year
implemented successful virtual discernment opportunities such as Zoom Chat With Seminarians, Facebook Live with Future Fathers (10,300+ people reached) and monthly live stream Virtual Abundance Holy Hours for Vocations (1,000+ views)
presentations at all Masses at 5 parishes in fall 2020 to encourage and promote vocation discernment
the Advent Men's Retreat was held in December at Bethany Center with 18 lay attendees, 14 seminarians, 1 deacon and 2 priests representing 12 parishes and 6 deaneries.
Worship
2021 Initiatives and Projects in Process:
Updated and relevant online resources including the January 2021 collaboration with the Communication Office to create Guidelines for Visual Display Systems that foster active participation during Mass and promote the proper dignity of the liturgy.
Youth and Young Adults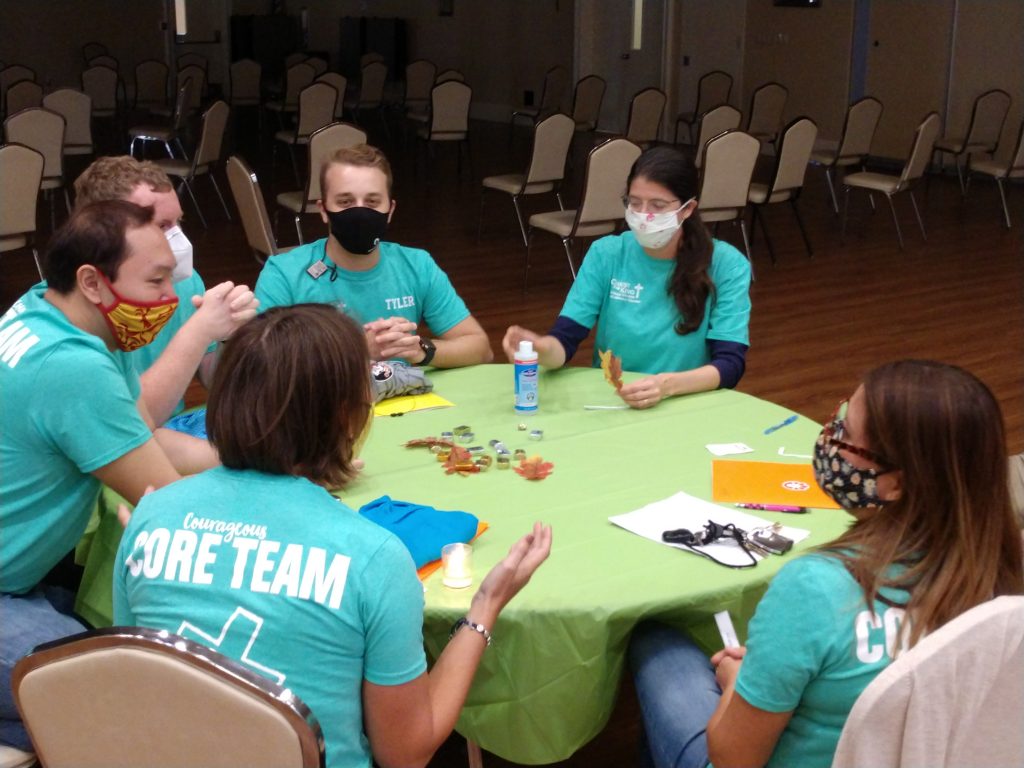 2021 Initiatives and Projects in Process:
Plans have started for World Youth Day in 2023. The event will take place in Lisbon, Portugal with an option for a local pilgrimage for those who cannot travel that distance. The goal is have youth from all parishes represented at this amazing international event and our diocesan team is meeting with parish leaders now to begin sharing the information with their youth.
In fall 2020, a brand-new effort called Courageous Youth Ministry (CYM) launched offering ongoing education and formation for all working with youth in our 79 parishes and missions. The program features timely topics such as adapting youth ministry in changing environments, developing a youth and family friendly culture, and developing methods to engage both active and inactive youth. To date 17 parishes have participated in CYM Trainings.
2020 Completed Projects:
In June, the Good Samaritan Project, our award winning service-based retreat for high school age children, transitioned to a hybrid 7 day event with 150 teens, 50 adult chaperones, 25 college student leaders and 500 remote attendees participating in service projects, spiritual formation and community building