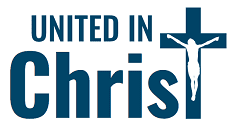 As we face challenges and concerns related to the COVID-19 pandemic, we are leaning more on our faith and trusting in the Lord Jesus to be our protection and guide. While we have been separated by quarantines, self-isolation and social distancing, Pope Francis reminds us that, united in Christ, we are never alone. To help all of the faithful remain rooted in faith during this time, we offer the following resources to you:
Find Help
This is a difficult time for many families and individuals. We have compiled page of resources to support our community during the COVID-19 pandemic. Click on the link below to find the listing.
How to Help Others
While we are all striving to follow social distancing directives and support the health of our communities we know many are looking for ways they can assist others.
To make it easier for those able to contribute, we have compiled a list which includes e-giving for individual parishes, coronavirus relief, item donation needs throughout our diocese and prayer volunteer sign-up. Find the listing at the link below.
Faith Formation, Ministry with Families and Youth
Resources for Families and Individuals
Many of us are asked to stay home and avoid crowds to prevent the spread of COVID-19 and to prevent hospitals from becoming overwhelmed. To help families and individuals to keep the faith alive, grow in relationship with Jesus and continue to observe this Holy Season of Lent while at home, we offer families and individuals the resources at the link below.
---
Helpful Links
Johns Hopkins Coronavirus Resource Center
The Centers for Disease Control and Prevention
Catholic Medical Association
World Health Organization
Florida Department of Health
Novel Coronavirus Fact Sheet: English | Spanish
CDC Connects and Prepares Communities
What You Need to Know About COVID-19: English | Spanish